How to Choose a Slot Machine to Play (In a Casino or Online) Learning how to choose a slot machine to play in a casino means figuring out exactly what you're looking for in a slot machine game. Do you want to play the latest licensed games featuring Marvel superheroes? Maybe you're an advantage gambler looking for slots with the lowest house edge. In my experience, slot machine casino gamblers are looking for two or three specific things.
We've all been there. Your first time in a real casino. You make your way through what seem like endless plush corridors, decorated every 50 yards or so with a quaint seating area, walls plastered in indecipherable bonus offers and promises of various percentages. It's intimidating.
This post is all about helping people pick a slot machine game from the row upon row of games available in a typical casino. By the end of the post, I hope you've got a better sense of what you're looking for and how to find it.
Choosing Slot Machines in Specific Areas of the Country
I've written an entire series of posts about the loosest slots in the following locations:
I'm expanding my sections about specific destinations, so keep an eye on this list to watch it expand.
I'm also starting to add content about specific casinos:
A Crash Course in Slot Machine Varieties
America is the land of slots.
We have somewhere around a million slot games available in the US on any given day. That number represents 80% of all slot machines in the world. I found a couple of blog posts with a quick search, and both authors determine that there are ~200,000 slot machine games in Las Vegas alone. Throw in the large number of slot parlors and small retail spaces hosting one or two machines, and it's clear just from volume that slots represent a huge chunk of the US gambling market.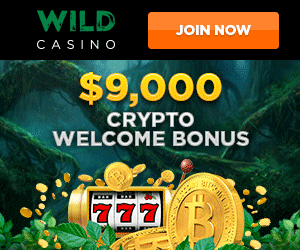 In the land of gas stations stuffed to the gills with more than 800 brands of soda pop, it shouldn't surprise you that you can find a huge variety of slots to play.
Slots can be differentiated from one another lots of different ways. Here are the most common ways that slots are categorized:
Slot Machine Styles
Let's start by identifying a few basic slot machine styles to help us differentiate slot games from one another.
Classic Slots
Slot machines used to be mechanical devices with literal spinning reels. In the earliest days they didn't even use power, instead relying on mechanical means to create spin and stop. Though you won't find any of these games in modern casinos, you can sometimes find games styled after those classics. Conveniently referred to as classic or traditional slots, they typically have a single pay line and three spinning reels. The jackpots are small (usually), but so are the max bets. Most classic style slots take a small range of bets in just one or two denominations.
Video Slots
This is a generic term used to refer to slots with a video screen. Truth be told, 100% of slots in modern casinos work like video slots, even those styled after traditional slots games. Most modern video slots have more complicated rules than classic slots, with more than 3 reels and 1 pay line. They also tend to take a wider variety of bet sizes in more denominations than their classic counterparts.
Skill Slots
Some modern slot machine games involve a skill element, usually a video game style pick'em or shooting contest. Because player skill affects the game's outcome, these games are referred to collectively as skill games. Note that in some jurisdictions, all slots must have a skill element. This is especially true outside of the big gaming areas of Las Vegas and Atlantic City.
Slot Machine Payback Percentage
When people talk about loose vs. tight slots, they're talking about the game's theoretical return percentages. The word "theoretical" is doing a lot of work in that sentence. I'll explain.
In most cases, it's possible to look up information about the statistics of various slot machines in land-based casinos. In some places, like Vegas, you'll find a game's theoretical return percentage displayed on or near the face of the machine. These are numbers like 96% or 97% that aren't fully explained and may be confusing to newcomers.
Basically, that number tells you how much of the money paid into that machine will get paid out to bettors over the life of the game. Let's say you've found a slot with a 97% return percentage – that means that over all of the spins of that machine's life, it will theoretically only keep about 3% of what's paid into it. It does not mean that you should only expect to lose 3% of your money every time you play the game.
Slot Machine Denominations
In big casinos you'll find slot machines available in a wide variety of coin sizes, or denominations. Each coin bet into the game represents a set amount of cash. Some players like low-denomination games, others like to play with more money on the line.
Typically, you'll find slots available in the following denominations: $0.01, $0.02, $0.05, $0.10, $0.25, $0.50, $1, and $5. Slots that allow bets of more than $5 per coin are generally considered high-limit or high roller slots.
A few generalities – so called penny slots (games that accept bets of $0.01 per coin) tend to give the casino the largest advantage, in exchange for the smaller profits earned on the machine's smaller bets. This isn't always the case, but it's normal to find theoretical return percentages in the high-80s on penny slots. In most jurisdictions, the games that have the highest theoretical RTP are those that cost the most.
Slot Machine Jackpots & Progressive Slot Machines
It's important to understand two basic categories of jackpots in slots – fixed and progressive.
A fixed jackpot slot (known as a flat top slot in some jurisdictions) offers prizes that are set at a specific amount. A fixed jackpot slot's top prize may be 5,000 credits or some such number. Players on fixed jackpot slots know the amounts of their potential payouts ahead of time.
Progressive slot games are those that offer top prizes that increase in value over time before paying out all at once to one lucky player. In some American gambling jurisdictions, these machines have big displays on the top advertising the current value of their progressive top prizes. That's why fixed jackpot games are called flat tops. Their tops are flat because there's no progressive jackpot display.
In most states where average RTP figures for slot machines are released, progressive jackpot games offer players worse odds than their fixed jackpot counterparts.
Using Your Preferences to Choose a Slot Machine Game
It may take some time, but you'll eventually develop the profile of your perfect slot machine game.
I like $0.10 or $0.25 games with fixed jackpots and lots of bonus rounds and side games. My slot budget isn't huge, so I like to play in areas where those $0.10 and $0.25 games have decent return percentages. For me, that means Oklahoma and parts of Louisiana and Mississippi are ideal. My favorite games just happen to be the best-odds slots in those jurisdictions.
Then again, sometimes I just want to play a cool new licensed slot, like whatever new Wheel of Fortune version is out, or maybe there's going to be a Dune slot to celebrate the release of the Dennis Villeneuve film. I'd be thrilled to play that, even if it were a bit outside of my normal denomination range.
It all comes down to finding a game that gives you the most entertainment value for the money you've set aside to spend on gambling. If I bring $1,000 into the WinStar, I have to accept that I'm probably walking out $1,000 lighter. The point is to have as much fun for that $1,000 investment as I can have, not to find some magic slot machine that will earn me money hand over fist.
Be sure to read and understand the pay table of any slot machine you play. That's almost more important than finding the perfect game. Finding a game that you can easily describe to someone else means finding a game you're comfortable with and know well enough to invest your budget in.
Conclusion – How to Choose a Slot Machine
Imagine being a newcomer to casino slots and walking into the WinStar World Casino in Thackerville, OK. Last I checked they have more than 8,000 slot and video poker games on a massive casino floor, so big you could fit several Vegas casino floors inside of it with room to spare for a steakhouse.
Without the information in this post – without understanding how slots are categorized and how player preferences influence slot machine choice – you'd have a hard time knowing what game to pick. I've seen lots of slots players, eyes wide with the abundance of choice, basically sit in front of the nearest game and insert their cash.
Remember to consider what sort of game you want to play, then take your time looking for the section of the casino floor where those games live. You can also ask an attendant for assistance, and in many casinos, you can use a slot search feature located in various places around the floor to help you find a specific slot or type of slot machine game.