Loosest Slots in Atlantic City I've played at most of the casinos currently open in Atlantic City. The Ocean is the newest casino in AC, which only really opened for business in 2018. The city is down to just nine casinos – about half the total open during the city's heyday. I'm planning a trip to visit Ocean and a few other of my favorite AC casinos so I thought I'd share what I know about loose slot play in New Jersey.
Atlantic City Casinos
The best payout casinos in Atlantic City in 2022 and 2023 are Tropicana Casino & Resort, Caesars Atlantic City, and Bally's Casino. Each of these venues has an average RTP for slot games above 92%. I'll share more details about these specific casinos and their slot games further down the page. The loosest slots in New Jersey are Zeus, Gonzo's Quest, Private Eye, Siberian Storm, and 88 Fortunes. These games all offer an RTP of around 95-95% – again, I'll give more details later in this post.
I'm writing this post to help other people find the best slot games in New Jersey in terms of their RTP. By the time you finish, you'll know everything you need to know about the best paying casinos in Atlantic City. Want to find the loosest slot machines in AC? I got you covered. All that you'll have left to do is plan a trip.
Atlantic City Slot Machine Returns and Payouts
In New Jersey, slot machines are regulated by the New Jersey Division of Gaming Enforcement (NJDGE). Slot fans looking for loose Atlantic City slot machines are lucky in that the NJDGE releases an annual report called the Atlantic City Casino Industry Casino Win Data report. This is a black-and-white outline of the amount of money every slot machine in the city takes in each year as well as information on how much each machine pays out.
Though you have to do a little bit of calculating, it's simple math, and you can basically determine the return to player rate for any machine you can play. That's how I worked out my own set of Atlantic City slot machine payouts.
Based on these simple calculations, I've ranked each of the city's nine casinos in terms of their average slot machine RTP. Remember that this is a theoretical figure that includes play across all games in all denominations.
Top Casinos in Atlantic City
Tropicana Casino & Resort Atlantic City: 92.59%
Caesars Atlantic City Hotel & Casino: 92.24%
Bally's Casino: 92.23%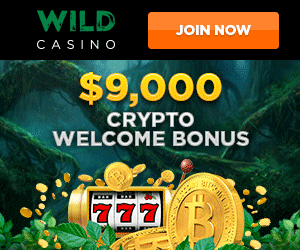 Borgata Hotel Casino & Spa: 91.89%
Resorts Casino Hotel: 91.82%
Golden Nugget Atlantic City: 91.66%
Harrah's Resort Atlantic City: 91.44%
Hard Rock Hotel & Casino Atlantic City: 91.43%
Ocean Casino Resort: 91.22%
The state also supplies information about slot games broken down by denomination. Here's that list, as supplied by the NJDGE:
$0.01 & $0.02 Slots: 88.4%
$0.05 Slots: 92.4%
$0.25 Slots: 90.7%
$0.50 Slots: 93.9%
$1 Slots: 91.5%
$5 Slots: 92.2%
$25 Slots: 92.2%
$100 Slots: 91.5%
Atlantic City's loosest slots are $0.50 denomination games. Combine that knowledge with what we know about the average RTP at each casino, and I can say definitively that the loosest slots in Atlantic City are $0.50 denomination games at the Tropicana.
Atlantic City compares well with other transparent states like Florida and Nevada when it comes to reporting details about the casinos' and slot machines' payouts there.
Atlantic City Slots Reviews (Best Slot Machines)
Let's take a look at a few $0.50 denomination slot games available in Atlantic City.
Choosing a slot with a $0.50 denomination size gives you the best average RTP of all games in New Jersey. That 93.9% average RTP figure is programmed more than 5% more in the player's direction than an Atlantic City penny slot. Will you be able to feel the difference in gameplay between the two? Some players say they can. I'm not so sure. After all, that's a theoretical return amount – some players win a lot, others lose a lot.
Still, some players seek out the slot games that give them the best possible return, theoretical or not. So, by advising people to stick to $0.50 denomination slots in AC, I'm hopefully sending them in the direction of the games they're looking for, those that give the casino a slightly smaller advantage.
Here's a list of popular games with a $0.50 denomination setup:
Lightning Cash
Crystal Fives
Day of the Dead
Double Diamond Deluxe
Five Times Frenzy
All of these games are currently available at both the Tropicana and Caesars, the two AC casinos with the best payout rate.
Please remember that slot play is supposed to be entertaining – don't go out looking to only play those games with the highest possible RTP. Those games might not be the ones that you like playing. It's important to balance entertainment value with any potential financial payoff.
Atlantic City Casino Reviews (Best Casinos in AC)
Tropicana Casino & Resort has the highest average RTP for slot games, but it's also one of the crown jewels of the Atlantic City gambling scene. One of the biggest hotels in New Jersey, the Trop's 2,400 rooms, 40 restaurants, 4 pools, and massive entertainment complex known as The Quarter are a big part of the local economy. You'll find more than 3,000 slot games alongside 132 table games running at any given moment.
Caesars Atlantic City is another place to find loose New Jersey slot machines – 3,000 of them as of the time of this post, along with 150 table games. Though Caesars doesn't have the sprawling footprint of the Trop, it's an AC standby, with a dozen restaurants and a lively boardwalk section. The service and amenities at Caesars are very similar to what you'll find at Tropicana (and Harrah's for that matter), probably because they're owned and operated by the same group.
Bally's Atlantic City is technically two casinos in one, with the Wild Wild West Casino run by the same management. If you combine the two gaming floors, you're looking at the largest on the east coast, with 500,000+ sq. feet of space playing host to 5,000+ slot machines and hundreds of table games. Bally's is another property that involved the boardwalk heavily in redesign efforts, and the beachfront bar and restaurant open during the summer is among the best in the city.
Can't-Miss Restaurants in Atlantic City
I can't pass up the opportunity to talk about the unsung glory of the restaurants in AC. I'm not necessarily talking about restaurants inside or attached to casinos, although some of them are great. No, I'd like to take a second and recommend three places you should go grab a bite to eat while you're spending time playing loose slots on the Boardwalk or whatever.
Hit the Boardwalk for the best slice of pizza outside New York City. The spot is called Jersey Shore Pizza & Grille, a goofy name for a serious slice. For $5 you get a soda and a slice, and it's almost perfect – homemade tangy sauce, not too sweet and not too savory, with real fresh cheese and a perfectly thin crispy-chewy crust. They serve the slice folded-up, as it should be, and they obviously take pride in their work. Open 8 AM to midnight every single day, you can't pass these guys up. Boardwalk and Texas Avenue, between the Tropicana and the Wild Wild West.
Other Top Choices in Atlantic City
Make a reservation at Knife & Fork Inn and take a quick trip all the way up Atlantic Ave for the city's best fine-dining experience. Trust me, you'll think you're in a Michelin-starred New York restaurant. The best wine list for miles around. Perfect steaks and a menu as thick as my arm. Bring a date, get the $50 sampler plate and a fancy bottle of wine, and celebrate your big slot win in style.
Don't roll your eyes – Tex-Mex in Atlantic City is a real thing. At Mexico Restaurant & Bar, you can have a plate of nachos, or try the amazing mole enchiladas, and all the typical trimmings you'd expect from traditional Tex-Mex food. You'll have to head pretty deep into the AC suburbs to find it, but it's worth the trip. Heads up – if you're used to cheap Tex-Mex, be prepared to pay two or three times what you typically drop.
Conclusion
The best payout casino in Atlantic City is the Tropicana, though two other casinos have relatively high RTP averages as well. Honestly, all nine of the area's big casinos offer something for slot players, even if you're playing games that have a slightly lower average RTP. The Atlantic City we visit today was essentially designed for gamblers, so you're going to have an awesome time no matter where you choose to play slots.
With amazing local food, a gorgeous boardwalk and beach just steps away, and a gambling tradition that respects and honors machine gaming more than what you'll find in Las Vegas, I absolutely love Atlantic City. I'm having so much fun planning my next visit that I just had to write this post up to help other people find the best paying casinos in New Jersey.