Where Can You Find the Loosest Slots in California? I've had the pleasure and burden of playing slots in every one of California's 65 casinos. From Smith River in the northernmost part of the state down to Campo near the border, I've spent more time seeking out the best slots in the state.
I've logged thousands of miles behind the wheel of rental cars and come to the conclusion that three of the tribal casinos in California are clear frontrunners for having the best slot machine payouts. These are Pechanga Resort Casino, Agua Caliente Casino Resort, and River Rock Casino.
The loosest slots at Pechanga are Kitty Glitter, Quick Hit Platinum Black Gold, and Black Widow. The loosest slots at Agua Caliente are Wolf Run, Zeus Unleashed, and Castlevania. The loosest slots at River Rock are Mustang Fury, Mammoth Legend, Tiki Fire, and Money Link. You can find the loosest slots in San Diego in my post dedicated specifically to that city, too.
I'm going to tell you everything you'll need to know about the 65 tribal casinos in California and where you can find the loosest slots throughout the state.
California Slot Machine Returns and Payouts
The gambling industry in California is under the oversight of the California Gambling Control Commission. The arrangement is a part of the pact between the state and the tribes of California.
Oddly, the state doesn't levy any restrictions on the casinos relative to theoretical payout. Nor does the California Gambling Control Commission require any public reporting of actual returns.
That makes the task of pinning down any actual return to the player far more complex. Fortunately, there's enough competition within the state to keep everything legitimate.
We're left to make our best guess as to actual RTP in the absence of any state gaming reports. Those of you that have been around the block can probably make a pretty close guess given the typical factors you consider.
The first being denomination, of course. Across the globe, the expected RTP for slots has a few general rules related to the denomination of the game.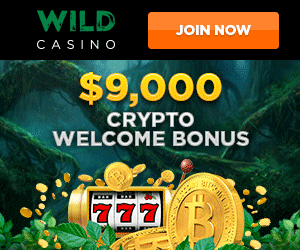 The higher denominations will almost exclusively offer a much better payout than the lower denomination games. These are loose rules but follow reasonably standard parameters.
The breakdown of RTP to denomination usually goes as follows in land-based casinos:
Penny Slots 87% to 91%
Nickel Slots 91% to 95%
Quarter Slots 92% to 95%
Dollar Slots 93% to 96%
Five Dollar Slots and Up 95% to 97%
As you can see, the more money at risk, the better your odds. That's not to say the casinos want less of your money if you're flush with cash. They're merely content taking a slightly smaller piece of the much larger pie.
While there's no concrete data to confirm the slot machine payouts in California are aligned with these figures, all of my experience and the experience of hundreds of other players seems to ensure this holds true.
VGDs versus Slot Machines in California
Many casinos across the United States are burdened with having outside competition in the form of VGDs or video gaming devices. These machines litter every bar, hotel, truck stop, convenience store, and even some restaurants in states like Louisiana.
However, California has stringent gambling laws. They're significantly constricting when you consider the state has over 60 casinos.
States like Arkansas have similarly strict gaming laws. The state goes so far as to not allow any games of pure chance. Hence, the skill-based slot machine.
So, it's not surprising that neither would allow the VGDs under their current legislation. Still, California's lack of external devices boils down to one key, the tribal casinos.
As you might imagine, the gambling industry is incredibly lucrative in the nation's most populous state. California is home to over 39 million, and many of these residents enjoy gambling as much as the next.
So, you have a considerable population and no readily accessible gaming that VGDs would supply. That creates a huge demand but offers little in supply.
Enter the tribal casinos. I won't tell you that I didn't pause and reconsider my task of playing slots in every California casino when I pulled up the list.
I had a number in mind much closer to 25. Instead, I was forced to visit well over double that figure.
The tribal casinos have created a monopoly on casino gaming in California. As long as they hold the money and the power, any outside influencers will have a tough road ahead of them.
This is not a case for the VGDs in California; I'm sure many of you could not care less. Still, a little competition is good for evening out the playing field.
California Slots Reviews (Best Slot Machines)
As I eluded earlier, slot machines in California payout much like casinos in other parts of the country. That's important both for players and the casinos for different but related reasons.
The players obviously want to get the highest RTP available. That will both extend their bankroll and increase their chances of occasionally winning a little cash.
The casinos need to offer the best RTP because California is flooded with competing casinos. If they aren't giving players a fair shake, the gamblers will quickly find another casino with better rules.
Let's examine a few of the best slot machines you'll find in California and their payout.
Veteran casino gamblers won't be surprised to find the penny slots holding a large section of the casino floor. Penny slots won't offer the high RTP from other machines. Still, I understand the love affair between newbie or budgeted-minded gamblers and the low denomination machines.
The best penny slots you'll find at Pechanga Resort and Casino are:
Buffalo
China Shores
Dancing Drums
Hex Breaker
The highest payouts on penny slots at Agua Caliente Casino Resort Spa are:
Wolf Run
Dragon Link
Huff' n' Puff
The top-paying penny slots at River Rock Casino are:
Blazin Gems
Solar Disc
Tabasco
Golden Wins
You'll find the RTPs of these games creeping up to or slightly over the 90% threshold. Far less than I'd be comfortable with for an extended session, but above par on the penny machines.
Fortunately, each of the casinos significantly ups their game along with the stakes. Players who are able to make the slight bump up to even the nickel slots can enjoy RTP as high as 95% on certain games.
Here's a list of the best payout slot machines of the 3 best paying casinos in California.
Pechanga Resort Casino
Black Widow
Quick Hit PlatinumBlack & White 7s
Phantom of the Opera
Cleopatra II
Agua Caliente Casino Resort Spa
Castlevania
Wolf Run
Zeus Unleashed
Wizard of Oz Munchkinland
River Rock Casino
5 Dragons Grand
Mammoth Legend
Dollar Storm
Waves of Fortune
California has all of the fantastic slot machine titles you already know and love, with enough variety of new games to keep players entertained for an entire casino vacation.
Remember to keep in mind that the higher denomination games are going to offer the best RTP. Still, the nickel games will be the best bet for most players because you aren't going to see a massive increase in return for your investment.
California Casino Reviews (Best Casinos)
California has a ton of beautiful casinos for gamblers to enjoy. You'll find everything from hidden gems in remote areas of the state to mammoth resort compounds in posh, wealthy communities.
Pechanga Resort Casino is the top casino in California. The casino combines all of the luxurious amenities one would expect to find in Las Vegas with some of the best paying slots in the state.
Pechanga offers fantastic dining opportunities, fabulous shopping, and world-class dining in addition to the incredible gaming experience.
Pechanga's casino floor covers over 200,000 square feet. That's small in comparison to WinStar in Oklahoma but still quite large.
It needs to be massive to accommodate the 130 plus table games scattered across the casino. More importantly for slot machine enthusiasts, the casino floor is home to more than 5,000 slot machines.
Pechanga is the perfect destination for players that want the Vegas casino experience without the crowds.
Agua Caliente is one of the most tranquil casino resorts you could ever find. This beautiful property sits in Ranch Mirage and gives guests every amenity you could dream of.
The casino boasts a full selection of table games, from the classic favorites to the newer poker derivatives. However, we're focused on the spinning reels, and Agua Caliente has plenty of action to go around.
The 1,500 slot machines may not impress gamblers that are accustomed to the mega-casinos located in other areas. Still, that's a ton of game choices, and many of the games come with exciting progressive jackpots.
Out of the 1,500 total machines, an impressive 900 of those games are dedicated to the penny slots aficionado. That means there won't be any waiting around for a device on busy nights.
These are a couple of the genuine standout casinos in California. I won't discourage you from visiting the other 63, just as I did.
You'll enjoy beautiful sights and meet some interesting people along the way.
How Do California Casinos and Slots Compare to Other Nearby Casino Destinations?
I've mentioned how much competition the casinos in California face from in-state rivals. Still, the casinos receive immense pressure from across state lines.
Arizona to the southeast has a thriving tribal casino industry itself. There are 33 casinos in Arizona and over 17,100 slot machines.
All these machines are at the ready, and pulling gamblers from California would be a gold mine for the state.
Fortunately, the main focus isn't to steal gamblers from neighboring states. Arizona casinos must battle to keep their residents from heading across state lines to the gambling mecca known as Nevada.
California is constantly facing the same struggle. For decades gamblers have hopped across the border to Nevada to do their casino gambling.
While many gamblers will never forgo their ritualistic trios to Las Vegas, it seems to be working in other areas.
Las Vegas is the entertainment capital of the world. The gambling hub sits in the top spot for most casino gamblers as a must-visit destination.
However, in the northern parts of the state, California's tribal casinos are putting a significant dent in Reno's budget.
It's unlikely that Reno will ever be supplanted by a tribal casino in California. Still, many more residents are choosing to stick close to home for their casino adventures.
Additional California Casino Gambling Details
Before giving you a rundown of all 65 casinos in California, I want to hit on a couple of interesting points.
The first is that players only need to be 18 years of age to gamble in a California casino, provided the casino doesn't serve alcohol. In casinos serving alcohol, patrons must be the typical 21 years old.
Next is one I brought to your attention earlier; there are no minimums for theoretical return on slots or any reporting done by the casinos. It has yet to become an issue, but it's an essential piece of information nonetheless.
Here is a complete list of the 65 casinos in California; I hope you get an opportunity to visit each of them as I did:
Agua Caliente Casino Resort Spa Palm Springs
Agua Caliente Casino Resort Spa Rancho Mirage
Augustine Casino in Coachella
Barona Resort & Casino
Bear River Casino Resort
Black Oak Casino Resort
Blue Lake Casino Hotel
Cache Creek Casino Resort
Cahuilla Casino Hotel
Casino Pauma
Cher-Ae Heights Casino
Chicken Ranch Casino
Chukchansi Gold Resort & Casino
Chumash Casino Resort
Colusa Casino Resort
Coyote Valley Casino
Desert Rose Casino
Diamond Mountain Casino Hotel & Brewery
Eagle Mountain Casino
Elk Valley Casino
Fantasy Springs Resort Casino
Feather Falls Casino & Lodge
Fort Independence Travel Center & Winnedumah Winns Casino
Garcia River Casino
Gold Country Casino Resort
Golden Acorn Casino Travel Center
Graton Resort & Casino
Hard Rock Casino & Hotel Sacramento at Fire Mountain
Harrah's Resort Southern California
Havasu Landing Resort & Casino
Hidden Oaks Casino
Jackson Rancheria Casino Resort
Jamul Casino
Konocti Vista Casino Resort
Lucky 7 Casino Hotel
Mono Wind Casino
Morongo Casino Resort Spa
Pala Casino Spa and Resort
Pechanga Resort Casino
Pit River Casino
Quechan Casino Resort
Rain Rock Casino
Red Earth Casino
Red Fox Casino
Red Hawk Casino
Redwood Hotel Casino
River Rock Casino
Robinson Rancheria Resort, Casino & Bingo
Rolling Hills Casino Resort
Running Creek Casino
San Manuel Casino
San Pablo Lytton Casino
Sherwood Valley Casino
Soboba Casino Resort
Spotlight 29 Casino
Sycuan Casino & Resort
Table Mountain Casino
Tachi Palace Casino Resort
Thunder Valley Casino Resort
Tortoise Rock Casino
Twin Pine Casino & Hotel
Valley View Casino & Hotel
Viejas Casino & Resort
Wanaaha Casino
Win-River Casino & Resort
Conclusion
Now you'll know where to find the best casinos, the best slot machines, and the best payout when gambling in California. That'll be everything you need to know about where you can find the loosest slots in California.