Loosest Slots in Tunica in 2023 (Best Payout Slot Machines) Where are the loosest slots in Tunica?
Which casinos have the slot machines with the best payouts?
Tunica represents the northern tip of the massive casino gambling industry in Mississippi. People don't realize that the Magnolia State has one of the five biggest casino gambling industries in the country. They're just behind Pennsylvania and ahead of Louisiana. Six big casinos operate in Tunica, offering a variety of slot machines in different denominations.
The best payout casinos in Tunica are Horseshoe Tunica, Gold Strike Casino, and Sam's Town Hotel & Gambling Hall. The loosest slot games in Tunica in 2023 are Cleopatra and Winning Times. The most popular slot machine games in Tunica casinos are Black and White Sevens Progressive and Big Times Pay.
This post covers the slot gambling scene in Tunica, Mississippi for the year 2023. I cover features like Tunica slot machine payout and return statistics before giving details on the loosest Tunica slots to play in 2023.
Tunica Slot Machine Returns & Payouts
Mississippi slot machine revenue reports only identify games and average house edge figures based on their denomination and their basic geographic location within the state. That means we can see the average house edge for various slot games in Tunica and judge for ourselves.
Overall, the average house edge on slot machines in the city of Tunica in 2023 is 7.06%, which is about a quarter of a percent below the average for Mississippi as a whole, and a full 2% lower than in Las Vegas or Atlantic City. That means you're generally playing against lower odds when you play 2023 slot machines in Tunica.
According to publicly-available revenue reports by the Mississippi Gaming Commission, some thirteen different denominations of slots are available in Tunica.
Of these, one denomination is the best in terms of house edge. That honor goes to the humble nickel slot. The 101 nickel slots at Tunica's six casinos have an average house edge of just 3.89%. Since there are something like 6,000 slots in Tunica, only about 1.6% of all slots in the city are nickel games. If you want to play these games, you'll need to do some hunting.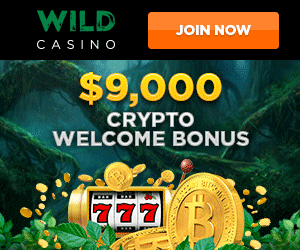 Luckily, later in the post, I identify the specific casinos where you'll find the most nickel games in Tunica in 2023.
If you can't find any nickel games at your favorite Tunica casino in 2023, but you still want to play a game with decent odds, consider Tunica's $1 slot games. There are 500 of them in town, so they're about 5 times more common than those best-odds nickel slots, and their average house edge is 5.74%, not quite 2% worse than the average nickel slot.
The Worst Slot Machines in Tunica
By far the worst machines to play in Tunica in 2023, in terms of player odds, are the penny progressives, which have an average house edge of 10.34%. You'll find about 250 of these games at each of Tunica's casinos – no surprise that the casino would stuff the floor with their worst-odds games. Tunica's quarter progressive games aren't much better on average, with a house edge of 9.72%. You won't find nearly as many of these in town, just over 100 spread across all 6 Tunica casinos.
Tunica's slots bring in about $38 million in revenue each month. If you've read any of my other posts about loose slots in different parts of the country, you won't be surprised to read that the city's casinos load up on games with relatively bad odds and hide the best-odds games in small numbers and less-accessible locations.
For example, of the city's 6,000 slots, more than half are penny games, some with progressive jackpots. Of the denominations with the three lowest house edge figures in the city, you'll find maybe 200-300 games on offer at any given time. This isn't anything specific to Tunica's way of doing business, it's just the way of the American gambling scene.
Use the information you learn in this post to help you find and play the best-odds slots in Tunica in 2023
Which Casino in Tunica Pays Out the Most?
Here's a list of the three highest paying casinos in Tunica for the year 2022, the most recent full year that we have revenue reports for. I don't see any reason why these trends won't continue through 2023.
Horseshoe Tunica
Horseshoe Tunica has among the best ratios of good and bad slot games in the city. Sure, Horseshoe offers hundreds of penny slots that take big chunks of the player's cash per bet, but they have more nickel and $1 slots than any other site in the city. It's also the biggest casino in Tunica, with 63,000 square feet of gaming floor, more than 1,000 slots, and the best collection of high-limit games in Northern Mississippi.
I like Horseshoe for their decent collection of low house edge slots, but also because (as far as I know) it's the only place to play live poker in Tunica in 2023. And sometimes I like to take breaks from my slots and try my hand at Texas hold'em. There's no attached hotel, so take that under consideration when you book your stay.
Gold Strike Casino
Gold Strike is the most striking casino in the city. It's visible from everywhere in the southern part of town where the gaming takes place, it's a kind of visual landmark in the city that glows gold in the right sunset light. It's a huge resort with an equally huge collection of slot machines, something like 1,200 the last time I visited.
Gold Strike's hotel is the biggest in the state, by far. Gold Strike has almost the same number of those high-odds nickel and $1 games as Horseshoe, and for slots players, I'd say these two properties are equal in terms of amenities and gameplay.
Sam's Town Hotel & Gambling Hall
The last of the three casinos with the most nickel and dollar games is Sam's Town Hotel & Gambling Hall. It has a small casino relative to Gold Strike and Horseshoe (about 700 slot and video poker games). Their collection is well-curated since plenty of those low house edge nickel and dollar games are available. Sam's Town was the last Tunica casino to open a sportsbook, but that's now available according to their website.
Sam's Town has a nice riverside location, something that only one other casino in town does. I've always wondered why more resorts didn't open along the Mississippi River that cuts through the west side of town.
The Best Slots to Play in Tunica in 2023
Based on game features like RTP and local factors like accessibility and popularity, I've identified the two best slot machines to play when you're in Tunica, Mississippi in 2023:
Black and White Sevens Progressive Are Some of the Loosest Slots in Tunica
I wanted to include one of Tunica's popular penny progressives on my best-of list because they're by far the most crowded games on any casino floor in town. Of all of them, I like Black and White Sevens Progressive. I was drawn in by a crowd on my last visit to Sam's Town, mostly because I saw people angling for seats. I'm always a sucker for a crowded bank of games.
This is a simple three-reel single pay line progressive game by Bally that's an institution in Tunica. Other versions in town accept bets of up to $5 per credit. The progressive jackpot is four tiers and wins based on a combination of wild symbols and 7s.
Big Times Pay
The main reason I encourage people to play Big Times Pay in Tunica is that the game is only available in two denominations – $0.25 and $1. You can't pick a bad Big Times Pay machine.
This IGT slot uses the three reels and single pay line classic layout and doesn't include a progressive jackpot. The biggest win on the $1 machine, from what I can remember, is 75,000 credits, which is a huge payday for a fixed jackpot.
The Loosest Slots in Tunica (2023)
You have thousands of different slot machines to pick from in Tunica. The two games below were the loosest in 2022 and are likely to be the loosest games again in 2023. I base this on past performance and trends in local slot revenue. Both games are among the best in the city thanks to their denomination and programming by the manufacturer.
Cleopatra
As a nickel slot, Cleopatra was already set up to be among the loosest Tunica slots in 2023. The manufacturer's posted RTP of 96.7% adds to that effect. It's by far the loosest slot in the city, at least when considered by the manufacturer's statistics. It's also available everywhere in town, as far as I know.
Winning Times
Tunica loves its Bally machine games. And Winning Times is a nickel version that carries an impressive 96% RTP according to the manufacturer. With simple rules, a single pay line, and an easy-to-read paytable, Winning Times is a low house edge game with a lot of fans in Tunica, and it's available at 5 of the city's big casinos, making it highly accessible to Tunica gamblers in 2023.
Conclusion – The Loosest Slots in Tunica
The best slot machines in Tunica, Mississippi, as well as all of the loosest 2023 Tunica slot machines, are available at Horseshoe Tunica, Gold Strike Casino, and Sam's Town Hotel & Gambling Hall.
The number of places to play slots in Tunica has shrunk considerably over the past 20 years or so, but it's possible that I missed a great Tunica slot machine or casino spot, since I haven't visited in over a year. The whole point of this post is to describe the loosest and best slot games in Tunica for 2023, so if you can think of a popular game or a looser slot or a better place to play in Tunica please leave a comment and I'll update my information as soon as possible.