The Loosest Slots in Vegas in 2023 (and Probably 2024) Las Vegas is home to 160,000+ slot machines. People who don't gamble or visit Vegas much don't realize how much variety exists among these tens of thousands of games. Thanks to strict regulatory work, we know that the return to player percentage of Vegas slots ranges from 78% to almost 99%.
Related: Loosest Slots in Albuquerque, New Mexico
Whether you're an advantage gambler or not, you should recognize that some Vegas slot machines are designed to take more of your money and at a faster pace than others. In the industry, this is referred to as a machine's "tightness" or "looseness."
The loosest slots in Vegas in 2023 (and probably 2024) are at off-Strip casinos and casinos in North Las Vegas, at places like Fiesta Henderson or Sam's Town near the Boulder Strip. Some slots at these off-Strip spots in Las Vegas are similar in theoretical return percentage to the more traditionally player-friendly slot games in Reno, some are even better than the average Reno machine.
Loosest Online Slots? Get $3000 in free cash to play slots with at BetUS.com.pa. Try over 300 different games free. You can read my detailed review of BetUS here.
In this post, I'll prove everything I just said with specific statistics. And I'll show you how to find the loosest slots in Las Vegas in 2023. And let's be honest. This information is unlikely to change much in 2023, either.
What Are Loose Slots (In Vegas or Anywhere Else)?
Here's one way to define a loose slot:
A slot is loose if its theoretical return to player is high relative to other machines.
RTP is measured as a theoretical percentage representing how much of a player's money will be paid back out in winnings. The RTP tells you how much you stand to lose over a given period of time.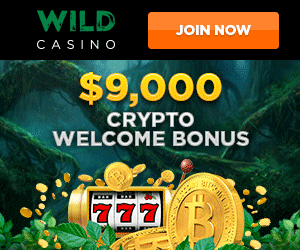 Related: Loosest Slots in Aruba and Loosest Slots at Seminole Hard Rock
Loose slots have higher percentages.
Tight slots have lower percentages.
Understanding the difference between loose slots and tight slots is going to be pivotal to your slot machine strategy. Every slot player wants to win more money, right?
Loose vs. Tight Slots in Vegas Example
Let's look an example:
50 Lions slot machines by Aristocrat are popular on Vegas casino floors. This is a 5-reel and 3-row video slot with all the modern features players like. These include bonuses, wild symbols, and a scatter symbol. But it offers nothing much in terms of video cut scenes or complex side bets or bonus games. It's accessible to a huge number of players. That's why you can find it on lots of different gaming floors.
The standard issue game of 50 Lions has an RTP of 94.71%.
That doesn't mean that every version you find in Vegas has that same RTP. Casinos are allowed to alter games to change the theoretical return percentage. This is done mainly by changing the pay tables in subtle ways or by actually changing the programming of the game itself.
This means that playing 50 Lions slots at the Peppermill Reno will be a totally different experience than playing at The Venetian on the Vegas Strip.
In fact, there could be as much as a 10% difference between that game at The Venetian and the game at the Peppermill.
Does RTP Really Affect a Slot Machine's Play?
I think this question really means "Will I notice any difference between two games with different RTPs?"
Maybe, maybe not.
You have to take RTP numbers with a Vegas-sized grain of salt. That's because these numbers only become true when you consider them over an infinite period of time. In the short-term, you will not see exactly 97% of your money paid back when you play a slot with a 97% RTP for an hour or two. In fact, the less time you play, the less a game is like its posted RTP figure.
That's because these numbers are calculated for an infinite bankroll used for an infinite amount of time.
But don't ignore RTP.
It's still the best (meaning the most scientific) way we have of quantifying a slot's relative return to the player. I also like it because in most places where gambling is legal, operators are required to report RTP figures for all their games. This is true in Las Vegas and the rest of Nevada's gambling areas.
Where Are the Loosest Slots in Las Vegas in 2023 and 2024?
Okay, now you're an expert on the meaning of RTP in slot play. Let's zero in on the slots with the best RTP figures in the entire city of Las Vegas.
For starters, it's important to know the average RTP figures for various slot game denominations on the Strip. Here's a quick guide to the most common:
$0.01 Slot Machines – 88.38%
$0.05 Slot Machines – 91.64%
$0.25 Slot Machines – 89.35%
$1 Slot Machines – 92.43%
If you're looking for loose Vegas slots on the Strip in 2023 and 2024, head for either the nickel slots or the more expensive $1 games, mostly found in the high limit area.
Let's compare those figures to the same ones for North Las Vegas:
$0.01 Slot Machines – 90.88%
$0.05 Slot Machines – 95.29%
$0.25 Slot Machines – 96.41%
$1 Slot Machines – 95.39%
Obviously, every denomination offers a better RTP in North Vegas than their companion machines on the Strip.
Will players notice the difference on penny slots?
Maybe not, but the higher the denomination of the machine, the more likely it is that you'll be able to tell that you're playing on a machine with a better theoretical return percentage.
The final set of numbers shows the theoretical return for games on the Boulder Strip:
$0.01 Slot Machines – 90.38%
$0.05 Slot Machines – 96.21%
$0.25 Slot Machines – 96.13%
$1 Slot Machines – 96.13%
Notice that some denominations are technically higher in the Boulder area than in North Vegas, while others are the opposite.
It's not clear to me that you'll notice much difference in a typical session of slot play. But some bettors really like to play on the best possible machines they can.
Where Are the Tightest Slots in Las Vegas in 2023 and 2024?
As a fun exercise, and as a cautionary tale for advantage gamblers looking to avoid tight slots, let's take a quick look at the casinos with the tightest slots in Sin City.
Take note that all five of these are located prominently on the Vegas Strip.
The Venetian currently holds the title of Tight Slot Champion, with an average RTP across all their slots of 86.66%. That's lower than the average slot RTP for the city of Las Vegas, which is right at 93%. It's even lower than the overall RTP average for the Strip, which is 91.47%. About the only place you can play slot machines with a lower RTP average than the Venetian is the airport, where the average return is just over 85%.
The Bellagio is an icon, a gorgeous symbol of Vegas excess and American wealth. It's also home to some really bad slots, in terms of RTP – the average slot machine here has a RTP of 87.42%. Sure, you can play at 2,300 different machines, among the biggest variety in the world, but you're paying a small price for that privilege.
You should visit Caesars Palace for the Bacchanal Buffet, the world-class resort and amenities, and its poker room, which is among the best in the world. You should not visit if you're looking for slots with low RTP figures, since the average here is 88.87%.
Mandalay Bay and its gold-plated windows give off a heck of a Vegas vibe. The average slot RTP here is 89.05%, well below average even for a Strip property.
The Mirage is a new entry to this list, and offers a similar product to Mandalay Bay, down to the average RTP on their slot machines. In 2020, the Mirage tightened up even more, producing a slot RTP average of 89.3%, middling at best for the Vegas Strip, where the tightness of the slots is a well-known thing.
Conclusion
In my experience, two kinds of people are looking for "loose slots."
You're either an advantage gambler looking for the mythical 98.8% layout of 50 Lions so you can squeeze every penny out of the casino, or you're a newcomer who thinks you can find a magical slot that will guarantee winnings. To the first kind of gambler, I say "Carry on." Using the information in this post, and a little bit of time on Google, you can easily find out where the slots are loose and tight in Las Vegas in 2023. And 2023 looks to be much the same – it's unlikely that looser slots are on the horizon as soon as next year.
If you're the type who believes that they can find a slot machine so loose that it guarantees a payday, a word of warning. Slot machines are literally designed to take your money, and the manufacturers and gaming providers advertise this information publicly. Gambling is entertainment, with a fun and distracting game that gives you the chance to win a little bit of prize money. There's no sure-thing in Las Vegas – not on the Strip, not in the North, and not in the airport gate.
If you want to find loose slots because it will increase the value of your entertainment budget, use the tools here to do just that. If you're looking for loose slots as part of your retirement strategy, please understand that all gambling entails risk. Play for fun, not for profit.