Loosest Slots in America in 2023 (USA Slot Machine Casinos) Thanks for visiting my detailed guide to finding the most generous and loosest slots in America. One of my goals at Slots Guy is to help gamblers win more often. And one of the best ways to do that is to find out where the best casino options are and which properties have loose slot machines.
Are you in a hurry? Are you asking, where are the loosest slots in America right now? I have a quick answer for you, but I'll expand on it later in this post. The loosest slots in America in 2023 are in Reno, Nevada, although many of the casinos near Boulder Highway come close to being as generous.
You can find more details about what the term "loose slots" means to different people and where you're most likely to hit a jackpot in the rest of this post.
What Are Loose Slots? How Do You Define "Loosest Slots in America"?
Most gambling writers base their notion of "loosest slots" on the payback percentages for the games — many of those details are available to the public. It depends on the state, though — for example, Atlantic City casinos and Nevada casinos must legally report their hold percentage for their gambling machines every year. The payback percentage is just the flip side of that hold percentage.
You can find detailed reports of payout percentages for the various locations in the United States at American Casino Guide. You don't need to spend much time on that page to realize that these statistics are woefully incomplete, though. Alabama, for example, is the first jurisdiction on the list. And, as it turns out, the casinos there aren't required to report their hold percentages or payback statistics.
Related: Loosest Slots in Aruba
Other states, like Arizona, have legally mandated minimum payback percentages. In Arizona, that figure for slot machines is 83%, which is definitely on the tighter end of the scale.
And, what all these statistics lack is a balance between volatility and payback percentage. Is a slot machine with a hit ratio of 20% really looser than a slot machine with a 40% hit ratio, even if it has a much higher payback percentage?
I know many slot machine players who'd rather see a higher hit frequency even if means a slightly lower payback percentage.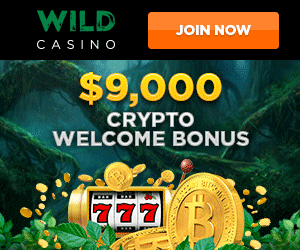 Which brings me to my main point here:
The idea of "loose" or "tight" is, to a large degree, subjective.
Several Other Destinations Offer Loose Slots, Too
Even though Reno is clearly #1, slot machine players don't need to be discouraged. If you're playing slot machines in Vegas, for example, be sure to visit the casinos on Boulder Highway for some of the loosest slot machines in that part of Nevada. The overall payback percentage in either of those destinations is between 94% and 95%.
You can also find loose slot machines in Delaware, Illinois, Indiana (especially at French Lick), and Iowa, all of which have casinos with payback percentages between 91% and 93%. Pennsylvania is also a state worth gambling in if you like slot machines, with average payback percentages of 90% to 91%.
Atlantic City is in a category of its own, as it's one of the biggest casino towns in the United States still. You can look for payback percentages in that same 91% range at the casinos there.
Other destinations with slot machines worth playing include Cincinnati, Colorado, Connecticut, Louisiana, Mississippi (especially Biloxi) and Tunica, and Missouri. Ohio has slots, too, and I've posted about Miami Valley Gaming there.
I also have pages offering tips for finding the loose slot machines in the following locales:
More posts on this topic are coming soon, too.
Now That We've Narrowed Down Where in the USA to Play, How Do We Pick a Machine?
Just because the overall payback percentage for slot machines in Reno, Nevada are 94% or so doesn't mean that ALL the machines there are that loose. Some of them offer better payouts than that. And others offer lower payouts.
Your job is to find the most generous games, and you'll find plenty of advice about where those can be found in the casinos.
The good news is that you can use the same tactics to choose a slot machine in casinos as well as online slot machines. Either way, picking a good slot machine should be an important part of your strategy.
Some pundits claim that the gambling machines located near the table games pay out more — the logic is that they'll attract high rolling table games players.
Others suggest that the machines on the ends of the aisle are the loosest games, and the ones in the middle of each aisle are the tightest. The logic is the same — they want to attract gamblers.
You'll also see people suggest that you play the games closest to the entrance of the casino. Again, the reasoning is the same — they want to attract players.
Is there much truth to these adages?
I suspect at one time there might have been, but probably not these days. Casinos — and slot machines — have changed a lot over the decades.
Specific Casinos and Specific Slot Machines
I've recently started publishing pages with advice about where to find the loosest slots in specific casinos. Here's a list:
I've recently been reading a lot of Web content by a guy who claims to be a professor. He has a lot of theories about slot machines. He's especially fond of the idea that casinos loosen or tighten their slot machine payouts based on the day of the week, etc.
But Mark Pilarski, who's been writing about casino gambling longer than I have, points out that reprogramming the payouts on these games isn't a cost effective way for a casino to do business.
So, trying to time your slot machine play for when the games are looser is a fool's errand.
Pilarski has made some other interesting observations:
One of those is that, even though we have overall return numbers for places like Reno, we don't have specific return numbers for specific games or casinos. This supports my contention that Reno has the loosest slots in America, but it's also illustrative of how foolish it might be to try too hard to cherry-pick the loosest games there.
Also, every slot machine in every casino has a mathematical edge over the player. A so-called loose slot machine still means that a slot machine bet is a losing bet. It just means that, statistically, you'll lose your money less quickly on the looser games.
This means that the terms "loose" and "tight" are always relative terms. They always refer to one machine, casino, or destination compared and contrasted with another machine, casino, or destination.
Some Common Sense Tips for Finding the Loosest Slot Machines
Even though I suggested you shouldn't try too hard to cherry pick the best casinos or machines, I do have some common sense tips that can improve your chances.
First, look for slot machine games with fixed jackpots. These are also sometimes called "flat top" slots. Most slot machine games have a fixed jackpot of around 1000 coins, although the amount varies. The other games have "progressive jackpots," which means that the size of the jackpot increases as the game is played.
For a progressive jackpot to grow, the machine credits a tiny percentage of each bet toward the top prize. This reduces the payback percentage commensurately.
Even when the progressive jackpot gets big enough that the game is offering a positive expectation, the probability of hitting the jackpot is low enough as to make that expected value practically irrelevant.
And, you have no way of knowing what size jackpot makes a slot machine's expected return go from negative to positive.
Second, play slot machine games for higher denominations. The penny slots always have the lowest payback percentages. Nickel slots are slightly better, but quarter slots are better still. When you start playing for $1 or more per spin, you've reached the top level of slot play. The expected return for you is still negative, but it's a lot better than at the lower stakes.
Finally, always join the slots club and play with your card inserted. This means you'll get a percentage of your play back in the form of rebates and comps. The payback percentage doesn't lower to compensate for this, either — the game doesn't change its odds because your card is inserted.
The Loosest Slots in America Might be Online
Earlier in this post, I recommended 5 online casinos. I suspect they might offer the loosest slots in America. Since they don't have the same overhead as brick and mortar casinos, they can afford to run looser machines.
This is speculative on my part, but I believe it makes sense. Try some of these casinos for yourself and see what you think, though.
Conclusion – The Loosest Slots in America Are in Reno, Nevada
What did I say at the beginning of this post?
The loosest slots in America are in Reno, Nevada.
But you can find plenty of loose slots throughout the United States these days, and "loose" is such a relative term, anyway. I have friends who play slot machines in Oklahoma all the time who love the games. I think they're tight compared to the games in other states, but my friends won't be argued with.
Long story short — try different machines and different casinos. When you find one that you feel is lucky, stick with it.