The Loosest Slots in Reno Best Slot Machines in Reno
Reno is not really in on the joke. Calling itself "the biggest little city in the world" is a nice cover, but over the years, it's just become such an obvious ruse. Telling people you're a VIP host at a casino in Reno is just not going to carry the same weight as having the same job at a casino on the Vegas Strip.  In this guide you will get an inside look at the Loosest Slot Machines in Reno.
Reno is known for having the highest average return to player percentages of all slot machine gambling areas. Yes, you can find loose slot games off-Strip in Vegas, and all over the Boulder Strip, but pound for pound, the city of Reno is a kind of loose slot paradise. That said, there are good and bad choices, even in a city known for loose play.
Here we will share with everyone what I know about finding loose slots in the city of Reno. I'll try to use specific numbers and statistics when available. If you're looking for the loosest Reno slots, you can go ahead and assume these are also going to be the best-paying slots when you make your way out there.
Reno is not Vegas
I don't want this post to come across as Reno-bashing. I love Reno, and I've chosen to gamble there many a time rather than hit one of my favorite Vegas spots.
I'll start this little defense of Reno with something obvious – RENO IS NOT LAS VEGAS. There, I said it. Reno is home to about 16,000 slot and video poker machines. That's 10% of the total in Las Vegas, and I'd say everything in Reno is on about that same scale. The city is about 1/10th the size, 1/10th the noise, and 1/10th the glamour of its prettier big sister 7 hours to the southeast.
Why Choose Reno
Reno is about a half hour's drive from Lake Tahoe. If you want to gamble a little and then chill at the lake or go camping in some of the most beautiful areas of America, Reno is your best bet.
Reno has better weather. Renoites enjoy four actual seasons and avoid the ridiculous high temperatures of Las Vegas.
And its less crowded and has a lot less traffic than Las Vegas. Average commute in Vegas is 26 minutes. In Reno? 18 minutes. If you think those 8 minutes don't matter, you've never been stuck in Vegas traffic in 110-degree heat.
Keep in mind Reno lacks some of the seedier aspects of Vegas street life. The homeless population is better served by the local authorities, and escort services don't advertise so openly or aggressively. It's just cleaner and less degenerate of an atmosphere.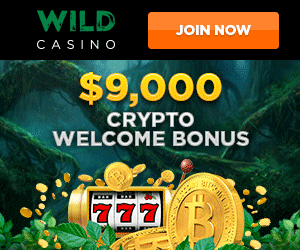 Please don't interpret anything I say in this post as me being against Reno. I'm planning a trip through Reno right now hoping to stop there for a night and a day on my way from Colorado to California. (And you can bet I'll be looking for the loosest slots in San Diego when I get to California, too.)
What Is a Loose Slot?
Okay, getting back to our purpose here.
Using "loose" or "tight" to refer to a slot machine is an annoying piece of industry jargon that simply refers to a slot's relative tendency to pay out compared to other games. We use return to player percentages as a standard universal measure of a slot's tight or loose status.
Return to player, abbreviated RTP, is a measure of the amount of money a slot machine will theoretically pay back to a gambler over time. The RTP tells you how much of your money a machine is likely to keep.
In short, a loose slot has a high RTP while a tight slot has a low one.
What makes an RTP high or low? It's all relative. If every machine in a casino has an RTP of 88% and you manage to find one with an RTP of 98%, the 98% machine is considered more "loose" than the 88% machines.
Loose vs. Tight Slot Example
Here's an example of a slot's relative tightness.
Since we're talking about the loosest slots in Reno, let's pick a popular game you'll find all over town. The 50 Lions slots by Aristocrat Gaming are a perfect fit. It's a simple game with 5 reels and three rows of symbols, a video slot that uses bonuses, wild symbols, and a scatter symbol to give modern slot players the features they're looking for. It's an easy game to play with pretty symbols and lights and it's on probably every floor of every casino in town.
Aristocrat's standard game of 50 Lions has a theoretical RTP of 94.71%. Given enough time, 50 Lions will keep a little over 94% of the money you put in. But you shouldn't expect every game you find in Reno to have that same RTP setting. That's because Aristocrat, like all casino game designers, gives casinos the ability to adjust the game's RTP to suit their needs.
Playing the 50 Lions slot at a big Strip casino in Vegas probably means playing a version that's set to 88% or so, almost 7% lower than the game's original programming. Why do Strip casinos do this? They know that people are coming to play, and if you're looking to spend time at The Venetian or The Mirage, you're probably not too particular about your game odds. In other words, they set the RTP higher because they can get away with it.
Playing 50 Lions at the Peppermill Reno could mean playing a game set even higher than the manufacturer's original layout, likely in the neighborhood of 98%. Same game, same symbols, same rules, but decidedly different outcomes for the two players.
Does RTP Really Affect a Slot's Play?
Would a typical slot machine player notice a difference between the 50 Lions game at The Mirage and the same game on a gaming floor in Reno? That's hard to say. Some players are more sensitive to small changes in gameplay than others. Lots of gamblers don't really pay attention to stuff like that at all. Maybe you'd notice it, maybe you wouldn't.
Remember that RTP figures are theoretical, not determinative. If you put $100 in a 50 Lions game at the Peppermill, you shouldn't expect to leave the casino an hour later with $98 and a smile on your face. That RTP figure only becomes accurate when you consider it against an infinite number of spins. You're likely to see more variance from that RTP figure the less you play.
So, should we ignore RTP? Maybe – if you're not worried about your slot play in terms of a financial investment, or if you're just there to have fun, you're welcome to ignore RTP numbers altogether and just play whatever game looks fun to you. That's a valid way to play.
If, on the other hand, you want to squeeze every penny of fun you can out of your bankroll, comparing slots by their RTP figures is a valid and accessible way to do that. That's because the state of Nevada requires casinos to make multiple reports every year regarding their game's performance and payouts. In other words, if you want to compare slots by their RTP numbers, Reno and Vegas are great places to do so.
Where Are the Loosest Slots in Reno in 2023 and 2024?
The average slot machine RTP in Reno is 94.69%, the highest such number in the country. That means most places you visit in Reno are going to be home to some of the loosest slots in America.
Generally speaking, your best denominations in terms of RTP are the $0.25 machines – the further down you go in denomination, the higher the machine's RTP. Penny slots, while seemingly affordable, give the casino a bigger edge in exchange for that smaller bet per spin.
The three Reno casinos below are great places to gamble and are all home to really loose slot machines relative to the games in Vegas and other gambling jurisdictions:
The Grand Sierra has 1,200 slot machines on an 80,000 square foot gaming floor that also hosts a small poker room and 50 classic table games. Stick to the $0.25 progressive slots here for the best average RTP in Nevada – 97.8%.
The Atlantis is a little smaller than the Sierra, but they cram more games onto their 60,000 square foot casino floor. Some 1,500 gaming machines and 60 table games co-exist in this cramped space. Look for the $0.25 and $0.25 progressive games, which both give you an average RTP of over 97%.
The Peppermill is a personal favorite, and home to the most slot and video poker games in Reno-Sparks, almost 2,000 according to their website. The $0.01 and $0.25 progressive games both give players over a 97% theoretical RTP, which is about 10% higher than identical games on the Vegas Strip. If you go, check out the Bimini Steakhouse for dinner – it's only open from 5:30 to 10, but it's open every night. For my money the best food in Nevada outside of Las Vegas.
Final Thoughts
Heading to Reno to play loose slot machines makes sense. The city is known among slot players for having player-friendly games, or at least player-friendlier than what you can find down south.
When you want to play loose slot games in Reno in 2023 (and 2024), look for the $0.25 and $0.25 progressive slots at any of the big casinos in the Reno-Sparks area. Avoid penny slots, if you're really looking to gain an advantage against the house.
Whatever you do, don't play any games outside of the casino environment. No hotel or airport or restaurant slots – these games are the worst in town, with RTP figures in the upper 70s.