Loosest Slots in Arizona 2023 (The Best Payout Casinos in Phoenix) Loosest Slots Machines
Where are the loosest slots in Arizona? Furthermore, what casino in Arizona pays out the most?
The best payout casinos in Arizona are Gila River Hotel and Casino and Casino Arizona & Talking Stick Resort. The loosest slots in Phoenix, Arizona are Fists of Fire, Cash Cove, and Sex & the City Multiplay. And the state's loosest slots and best payout casinos tend to be located near the city of Phoenix.
Arizona is home to 23 tribal casinos operated by 16 different tribal groups across 10 counties. Most of the state's casino play happens in the Phoenix area. Fully 1/3 of Arizona's casinos are within a half hour's drive of the state capital. The state's first legal and regulated tribal casino opened in 1992, with new properties opening every few years through 2017.
Slot Machine Payback Percentages
It's hard to work out the loosest slots in Arizona. And that's because the state's gaming compacts with tribal groups don't require operators to release details about payback percentages. In some US states, operators are forced to release monthly RTP figures for every game on their floor. Other states require less frequent but still accurate reporting of game odds and payouts. As in Wisconsin, that's not true in Arizona.
I can use what information I do have to help people find games with better odds. That's the purpose of this post. I want to cut through all the advertising. And I want to and help Arizona visitors figure out where they should play slots.
I'll start with a quick guide to gambling law in the state. Then I'll dig into how to find loose slots in The Copper State.
How Gambling Laws Affects the Loosest Slots in Arizona
The Arizona Department of Gaming oversees the state's gaming industry. That industry is made up of tribal gaming operations. They also have pari-mutuel race betting and legal bets on boxing and mixed martial arts events. Arizona's Department of Gaming is unique among American gambling authorities. It has no regular budget from the state. Instead it depends on funds from racebook and sports bets and money donated annually by the state's tribal gaming operators.
The other major authority that holds sway over gaming in The Grand Canyon state is the Tribal State Gaming Compacts. This group's existence is mandated in the Indian Gaming Regulatory Act of 1988. 21 recognized Native American tribal groups hold gaming contracts in the state – 15 of them use these contracts to operate casinos, with the other 6 leasing their government-granted slot machine rights to the state's other tribes.
Gaming Policies in Arizona
Gaming law in Arizona is a typical blend of strict and liberal policies, a fairly common arrangement in the American southwest. While the state has carved out a legal framework for tribal gaming and a few other limited games of chance and skill, gambling is illegal for the most part. Even charitable organizations are prevented from games like bingo or other fundraising opportunities – the most these groups can do is run raffles, which are poorly defined by state law and leave lots of room for interpretation.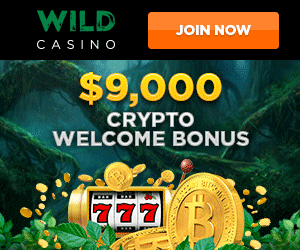 Visitors to Arizona's tribal gaming properties may be surprised to find that there's no bar. Arizona law makes it illegal for alcohol to be served at any gambling site.
Bettors interested in wagering online in Arizona have few options – you can wager on MMA fights or play Daily Fantasy Sports and that's it. Lottery games are widespread in the state and include draw games as well as scratch-off tickets. The minimum gambling age for any legal game of chance or skill in Arizona is 21.
Arizona Slot Machine Returns & Payouts
If we were talking about Las Vegas or Atlantic City, or even Florida, I'd be able to tell you a lot about every slot machine you'll find on every casino floor. That's because casinos in those states are required to report payout percentages and other details, and they do so in a public way that's freely available to anyone online.
Unfortunately, Arizona law doesn't require such reporting. We have to make do with what details we do have.
The only mention of payout percentage in the tribal gaming compacts of Arizona is a single requirement – that all slot machines in Arizona be programmed with an RTP of between 80 and 100%.
The Goods News About RTP and the Loosest Slots in Arizona
If you think about it, this is a little bit of good news. Slots programmed with an RTP below 80% are just plain no good, and I've definitely seen machines with posted RTP figures that low in other gambling states. Those slot machines you see in the Vegas airport? They're likely to be programmed in the 60s, far below Arizona's minimum of 80%.
Does it really matter if I play an 80% machine versus, say, a 90% RTP game?
Absolutely, especially if you're an advantage gambler or the kind of slot player who prefers high-RTP games.
To slot players who are concerned with game statistics, there's a lot of difference even between a 90% game and a 92% game. Telling a seasoned slots player that a game returns "between 80 and 100 percent" to the player is likely to earn you a huge eye roll. The scale is just too wide to be useful.
Since it's not possible to truly know a game's RTP figure before playing it, slots players who are heavily focused on a game's return percentage would be better off heading to Las Vegas in neighboring Nevada or choosing an online slot game through a casino that posts verifiable statistics on their games. You're not going to be able to work out a slot's exact return to player percentage within the borders of Arizona.
Arizona Slots Reviews (Best Slot Machines)
The state of Arizona is home to thousands of different slots, and with few restrictions in terms of game style, you'll find every type of game available in Vegas at some spot in the Grand Canyon State. Local progressive, wide-area progressives, video and licensed games, even high-dollar and stadium-format slot games and skill games, you can match your preferred style of play to most casinos in the state. Obviously, the larger casino floors have more variety.
Here's a look at three very different well-reviewed slot games available to play in Arizona:
Fists of Fire
A throwback to the days of mechanical slot games, Fists of Fire is like an upgraded classic slot, with ten pay lines and five rows. Not many bonuses or extras here, just classic slot play.
Cash Cove
This is a 243 Ways to Win game, a popular modern layout you'll find all over the place in Arizona. At most Arizona casinos, you'll find Cash Cove in multiple denominations up to $0.25 per spin.
Sex & the City Multiplay
Arizona slot players love licensed games, and they have a variety to choose from. The Sex & the City Multiplay game, which lets players spin on up to four screens at once, uses licensed video and audio from the popular TV show and has multiple in-game bonus rounds featuring the show's characters.
Arizona Casino Reviews (Best Casinos in Arizona)
The four casinos below represent the best of what you'll find in Arizona gaming.
Gila River Hotels & Casinos – Wild Horse Pass
Between their Wild Horse Pass property in Chandler and the two sites in Lone Butte and Vee Quiva, Gila River has created a small casino network, something not found anywhere else in the state. Players can accumulate loyalty points and earn rewards across all three casinos. I prefer the Wild Horse Pass site, which is close to Phoenix and therefore easy to get to from anywhere in the country. Arizona has too few beautiful modern hotels like what you'll find here. Add in 1,200 slot and video poker games and a few blackjack tables and you've got probably the best all-in-one entertainment spot for slots players in the state.
Casino Arizona & Talking Stick Resort
Skip the Casino Arizona branch in Phoenix. It's too old and small by Arizona standards. The branch in Scottsdale, built at the site of the Talking Stick Resort, is the better of the two. Their collection of 1,000 gaming machines makes them a top-10 spot in all of the Southwest. They also have the state limit of gaming tables running at all hours of operation. Casino Arizona is working to get certain forms of sports betting approved – if that comes through, the Scottsdale branch will be one of the hottest spots in the area.
Cliff Castle Casino Hotel
Located exactly 90 minutes from the rental car lot at the Phoenix airport, Cliff Castle Casino Hotel was one of the state's first casinos and is still one of the best places to play slots in the tri-state area. The gaming area is host to 650 slot machines, not the biggest collection in Arizona but one of the most varied, with a wide range of denominations including a small section of high roller games.
Bucky's Casino Has Some of the Loosest Slots in Arizona, Too
Prescott, Arizona, in the northwestern portion of the state, is home to several tribal casinos. The biggest and best of these is Bucky's Casino. It's a small casino, even by Arizona standards, with just over 300 slot games and a few dozen video poker and table game machines, along with a few live dealer table games and an area set aside for pari-mutuel and "sports betting." Bucky's has a sister casino nearby, Yavapai Casino, which has offerings about the same as Bucky's, but is a bit smaller and off the beaten path. They're building a third site further north near the Prescott Valley area.
How to Choose a Good Slot Machine
ANy good gambler will have a strategy for their game of choice. Having a well thought out strategy for slot players is just as important but a bit more difficult. Knowing how to pick a good slot machine is something you should know about because it means improving your winnings.
There are lots of opinions out there but I like to really look at slots as a game of chance rather than a game of skill. Knowing how to pick a slot machine means having an idea of what to look for in a good machine. Luckily, I have a complete guide on how to choose a slot machine.
Knowing what to look for takes a lot of the mystery out of picking a good machine.
Conclusion – The Loosest Slots in Arizona
To sum up, slot players would find Arizona a lot more player-friendly if the state required actual return percentages. They don't have to go the extreme route of requiring casinos to post monthly statistics for every title. Instead, the state could least test and list the average RTP figures for games by denomination. After all, that's what you see in almost every other gambling jurisdiction.
For now, we'll approach slot play in Arizona in a totally different way. Playing just for fun, choosing games mainly on denomination size and personal interest.
If you have specific questions about the loosest slots in Arizona, post it in the comments and we'll address it.