Loosest Slots in Wisconsin (Best Wisconsin Slots in 2023) I love playing slots in Wisconsin. The state is full of friendly people and beautiful landscapes. It's like the Texas of the north, but with better weather.
The loosest slots in Wisconsin are Triple Cherry, Rapa Nui Riches, and Green Machine Deluxe.
The most popular slots in Wisconsin are Buffalo Chief, Scarab Grand, and The Vault: Shamrock Gold.
This post covers the entirety of Wisconsin's tribal casino industry. I've been to a dozen of these casinos myself and read extensively on the other 12 dotted around the state. In Wisconsin, you can play slots at tribal casinos from Red Cliff in the far north to Milwaukee in the southeast.
I'll also tell you where to find the best slots and the best odds games in Wisconsin.
Wisconsin Slot Machine Returns & Payouts
Wisconsin's 24 tribal casinos (located in 20 cities all over the state) are responsible for around $1.2 billion in revenue each year. That's a huge amount of money for a state not known for casino gaming. It outpaces Wisconsin's lottery revenue by hundreds of millions of dollars.
Unfortunately for those of us that like to play slots in Wisconsin, the tribal gaming compacts that regulate gambling in the state don't require revenue reporting. You can't find payout information listed by casino or by game or anything like that.
The only number about the Wisconsin gambling industry that I can come up with is an overall house edge on all games played at all casinos in the state. I calculated that number by dividing annual tribal net win by annual tribal net handle. That information can be found here.
The house edge in Wisconsin is 7.2%. The Wisconsin gaming industry as a whole has a 7.2% edge against the player. But remember this includes things like blackjack, sports betting, and poker.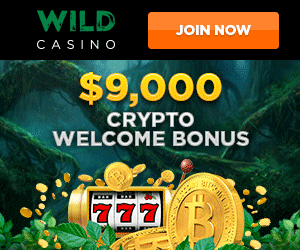 It's not a very useful number for gamblers looking for loose slots.
In some parts of the country, you can find information on average return by slot machine denomination. That's not the case in Wisconsin.
The only rule that Wisconsin gambling providers have to follow is a generic range of returns. All slots in the state have to be programmed to return between 80% and 100% of the players' money.
Again, that's not a very helpful figure when you're looking for the loosest slots in Wisconsin.
Loosest Slots in Wisconsin (Best Wisconsin Slot Machine Reviews)
The 3 slots here are the loosest in the state of Wisconsin in 2023.
If you're heading out to Potawatomi or Ho-Chunk Gaming to play slots, look for these 3 games.
1 – Triple Double Wild Cherry
Triple Double Wild Cherry by IGT is a modern reel slot with a classic theme.
It has a single pay line and three reels. The game includes a wild symbol. The top prize on all the machines I've played is 5,000 credits at a max bet of three credits. The game's multiplier feature rewards between 2X and 9X the triggering bet.
This game is part of IGT's new series paying homage to their old S2000 cabinets. The games have classic themes with a few added modern features. If you want, you can even pull a lever, just like grandma and grandpa did.
Most of the Triple Cherry games I've seen in Wisconsin are $0.25 machines, though I've read online that it exists in multi-denomination versions.
Triple Cherry is a relatively low-volatility game. That's usually the case with classic slots in Wisconsin casinos. Your potential winnings are more limited than in modern slots, but your losses are softened a little bit along the way, too.
If you like classic-style slots, you'll enjoy Triple Double Wild Cherry. If you're more a fan of modern games with lots of pay lines and bonus rounds, you may get bored with it really quickly.
2 – Rapa Nui Riches
Konami's Rapa Nui Riches uses the fascinating history of Easter Island for its theme. It's a rich theme for a slot game, between the massive stone heads (moai) and beautiful tropical setting of the island.
The game itself is relatively simple. It's a penny slot. It has five reels and three rows of symbols. You can activate up to 30 pay lines.
Rapa Nui Riches includes a free game feature and a three-tiered progressive jackpot. The free game feature is based on the scatter symbol. The more scatters you land, the more free spins you win, between 10 and 25. All wins are doubled during free games and you can retrigger the free spins while playing other free spins.
You won't find a lot of Konami games in Wisconsin. It may surprise you. The visuals are more video game-like than most slots on the floor. It's a bright game with cheerful effects. Some people are really drawn to this type of slot, others find it off-putting.
You have to try it for yourself to know where you stand.
The last time I was at Potawatomi, they had a bunch of these machines next to the Top Golf swing game and the big fire pit. I found it by accident when I hit up the buffet between blackjack sessions.
3 – Green Machine Deluxe
High 5 Games' Green Machine Deluxe is a weird slot game.
It has five reels of symbols, but most of them are blank. Only a few symbols feature a dollar amount – not a picture of a cute animal or whatever. Any dollar amounts you land are multiplied by your wager.
Those dollar amounts are: $1, $2, $5, $10, $20, $50, $100, $500, and $1,000.
Green Machine Deluxe is a penny slot but that doesn't mean its inexpensive. The minimum bet is 500 credits. Even at $0.01 per credit, that's a minimum bet of $5 per spin.
There's one bonus feature – free spins. You don't need to do anything fancy to access your free spins, just land a free spin symbol on the reels and collect between 1 and 5 free slot plays.
Most Popular Slots in Wisconsin (Games Wisconsin Slots Players Love)
Having spent a little bit of time in Wisconsin casinos myself, I can tell you that some slot games are just more popular than others.
I've made a shortlist of the games I've had trouble playing lately in Wisconsin just because the seats have all been taken.
I consider that a reliable way to judge a slot game's popularity.
1 – Buffalo Chief
Aristocrat's Buffalo series is popular all over Wisconsin. This particular Buffalo machine (Buffalo Chief) is relatively new, and still hugely popular.
Buffalo Chief is an all ways pay game. It has five reels with a differing number of symbols per reels. The setup is like this: 4x6x6x6x4.
It uses lots of popular modern features – stacked symbols, clumped symbols, a three-tier progressive jackpot, and Buffalo's famous and familiar Stampede feature.
If you've never played a game in the Buffalo series before, I recommend you watch some play on YouTube to get a sense of the game before you play.
On my last trip to Potawatomi, I saw a group of Buffalo Chief machines between the buffet and the hotel entrance.
2 – Scarab Grand
IGT's Scarab Grand is an update to their popular Scarab slot game.
The new version is a five reel slot with six symbols per reel. You can bet on up to 75 pay lines.
Scarab Grand is little more than a bigger and louder version of its former self. It uses the same 10-spin cycle play setup, in which players try to line up as many gold scarab wild symbols as possible over the course of ten spin units.
Scarab Grand also has a free games bonus triggered by lining up different numbers of wild symbols. You can win between 5 and 20 free spins.
Scarab Grand is popular because Scarab was popular. People like the stacking wilds mechanic and the Egyptian theme and music are well produced.
At Ho-Chunk Wisconsin Dells, there's a bunch of Scarab and Scarab Grand machines right next to the Ho-Chunk Grill towards the back of the gaming floor. The games draw a little bit of a crowd during busy times.
3 – The Vault: Shamrock Gold
Everi Gaming's The Vault series is bright, loud, dripping with images of coins and jewels, and it's about as popular as any slot in Wisconsin right now.
The Vault: Shamrock Gold is the first 243 Ways slot in the series. It's a 5 reel penny slot with a minimum bet of 50 credits and a max of 500. The ones I've seen in Wisconsin are all multi-denomination games.
The point of the game is to "empty the vault" by triggering a respin round and landing scatter symbols in the right places. This can lead to huge progressive jackpots as well as up to 50 free spins that can be retriggered.
It's hard to miss these games – they're massive, with a giant sign on top that says THE VAULT in block letters. It's also hard to miss the crowd that's gathered for a chance to empty the vault right into their own pockets.
Conclusion
This post includes all the details you need to find and play the loosest slot machines in Wisconsin.
Realistically, though, the best slots to play in Wisconsin in 2023 are the ones that you enjoy playing.
Sure, you should think about things like RTP, but the ultimate deciding factor is your own level of entertainment.
If you know of an awesome Wisconsin slot you think I should add, please leave a comment and I'll consider adding it to the list.