The Loosest Slots in Illinois in 2023 (Best Payout Casinos and Games) Where are the loosest slots in Illinois in 2023? Which casinos and games have the best payouts for the discriminating gambler?
The loosest slots in Illinois are at Argosy Casino Alton, Hollywood Casino & Hotel Joliet, and 3 small slot parlors in Springfield – Ashley's Gaming Parlor, Pennies Place Video Slots & Poker, and Daisy's Lucky Slots. That means the best slots in Illinois are in the southwestern and northeastern corners of the state.
Of all the state's best payout slot games, those at Argosy Casino Alton give the best theoretical return percentage. They're at 92.3%, compared to a state average of closer to 90%.
The loosest slot machine games to play at these Illinois casinos and slot parlors are Geisha, Wheel of Fortune, Lightning Link, and Buffalo Grand.
Gambling in Illinois is a mess. Slots and other machine games are available at the state's 10 commercial riverboat casinos. But you can find  more of these games at thousands of small retail settings across the Prairie State. In fact, there are more slots and video poker terminals in bars, restaurants, and gas stations than in the state's official commercial gambling venues.
This post is a guide to the loosest slots to play in Illinois. I've also written about other states in the midwest with slots and casinos, like Wisconsin, for example.
A Note on Slot Machine Gambling in Illinois
Unlike Florida's or Oklahoma's, Illinois' slot machine market is untidy. I'm a writer who thinks categorically. So, it's easier to write about  slots in Detroit, because there are only 3 places to play slots in Detroit. That makes for a tidier blog post.
You can find slots in hundreds of little cities up and down the state. This is amazing. Consider the size of the state. It's about the size of Maine stapled to West Virginia. And there's a vast difference in culture that exists between Chicago and Belleville. Slots and video poker terminals are something that people in Illinois can agree on.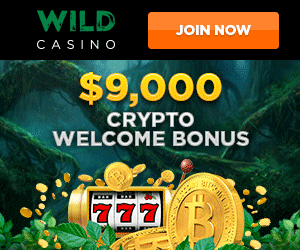 All traditional commercial casino operations in Illinois must take place on a riverboat. This is a vestige of the old gambling industry on steamboats along the Mississippi River. You'll find those Illinois slot and video poker games in other retail stores, from bait shops to barbershops. But you won't find any table games or any of the other trappings of traditional casino gambling at these places.
Illinois Slot Machine Payback Percentages
Let's talk about slot payback percentage figures in Illinois. They aren't easy to find. And what data exist require some assembly at home before they look anything like a traditional RTP.
Illinois law only requires that the state be presented with annual data about the amount paid into and amount paid out from machine games. That means the figures that are publicly available about payback percentages aren't even accurate from a purely slots perspective. The state's in-out data combines both slot and video poker numbers.
Check it out for yourself at the Illinois Gaming Board Video Gaming Revenue Reports page.
What Can We Learn from this Report about the Loosest Slots in Illinois?
We don't get to see data about specific game payback percentages. Nor do we get to see reports about the average returns for specific casinos in the state. Instead, the data are compiled by municipality, listed in the annual report by the name of the city where the slot is registered.
In some cases, you can identify a specific casino or slot parlor's data in the report. That's because it's the only one in a small town identified in the data.
Here's another assumption we should make:
Video poker paybacks are much higher than a typical casino slot machine's. So, these figures are most likely higher than what you'll really get with an Illinois slot machine. The average video poker payback percentage for full pay Jacks or Better video is 99.5%. The inclusion of video poker returns makes these numbers almost useless for slots players.
To get to the average return figures, I looked at the numbers for a given city and did some basic math. I divided the amount paid out by machines by the amount paid into them to get an average return percentage. Using this method, a machine that took in $5,000 but paid out $4,000 has an RTP of 80%.
All this means that determining which are the loosest slots in Illinois is tricky.
Best Cities in Illinois to Play Slots
I looked at Illinois's most recent revenue reports broken down by municipality. Then I identified the 4 best cities in Illinois for slot and video poker players. I am only looking at average RTP as determined by this most recent data release for this list.
Here's a quick look at each of them in terms of their gambling options. They're ranked in ascending order of average slot and video poker RTP:
Joliet – the 4th-best city in Illinois for Slots (91% average RTP)
Illinois' Gaming Board lists 83 different sites hosting Illinois slot and video poker games, 433 of them in total. That's an average of just 5 machines per site, though we know that number is skewed by the presence of the Hollywood Casino & Hotel Joliet, a riverboat property with a 50,000-sq. ft. gaming floor.
Decatur – the 3rd-best city in Illinois for Slots (91.2% average RTP)
There's no huge slot parlor or riverboat casino in Decatur throwing off the numbers. But from personal experience, Decatur's slot parlors have more video poker machines than I'm used to seeing in other small slot parlors around the country. That could be contributing to their relatively high average RTP of 91.2%. That's more than a percentage point higher than the state average, and almost eight points higher than the worst-odds games in the state.
Rockford – the 2nd-best city in Illinois for Slots (91.2% average RTP)
Everyone who gambles in Illinois is excited about the upcoming Hard Rock Casino Rockford, especially gamblers in the Chicagoland area, just about an hour's drive away from the planned site. For now, Hard Rock is operating Rockford Casino, a stand-in to drum up business and anticipation of the real thing. This is probably why Rockford suddenly makes the top-5 list in terms of odds, a 91.2% average for a particularly slot-heavy (and video poker terminal-lite) gambling jurisdiction.
Springfield – the best city in Illinois for Slots (91.8% average RTP)
It's a world away from the big metro areas of the state. Springfield is more Missouri than Chicago, with a heavy frontier/log cabin presence and (suddenly) tons of slot and video poker games offering the best odds in the state. There's no big casino or even a big slot parlor in town – the 688 games are sprinkled around 129 different little shops and a few small gaming parlors. Competition must be driving the average returns up, a nice situation for slots players in Illinois. Springfield is looking to attract a commercial casino development (a riverboat casino) to be built on Lake Springfield. So, watch this space for big casino news in central Illinois.
Illinois' Best Slot Machine Games
The two games below are popular titles that also happen to be among the best odds slots in all of Illinois. I have a few words to say about each game. The next time you're in Illinois playing slots, look for these two games to give yourself a good advantage against the house, whether it's a big riverboat owned by Penn Gaming or a hole in the wall slot parlor on I-55.
Geisha by Endorphina
A 5-reel slot with up to 25 pay lines. Geisha accepts bets between $0.01 and $10 per line, for a total betting range of $0.25-$250. Top prize is 800 coins, for a max payout of between $8 and $8,000. The theme is exactly what you'd expect – classical Japan, with an emphasis on the Geisha figure. The game includes a wild symbol, a scatter symbol that can lead to up to 10 free spins, a Risk Game gamble feature on every win, and win multipliers in the form of a special Geisha symbol.
Lightning Link is the first of a three-game series that includes two other popular titles with decent odds Dragon Link and Dollar Storm. And Lightning Link is a progressive game with four top jackpots. It has 5 reels and 25-pay lines stuffed with bonus rounds. Denominations are $0.01, $0.02, $0.05, and $0.10 per coin, with a bet-max of 250 coins. Free spins games like Lightning Link are always popular, doubly so in the small-town gambling parlors of Illinois, where this series is usually the most popular game.
Conclusion – Where Are the Loosest Slots in Illinois?
Guys like me don't like writing about the loosest slots in Illinois or other states like Illinois. That's because the slots aren't all concentrated in big easy-to-review casino-resort properties. Instead, they're tossed about here and there in tiny retail stores and gambling halls.
Illinois has a few big-name gambling venues, with some construction already underway and plans for several new casino properties in the near future.
For now, if you're going to play slots in Illinois, and you want to stick to games that offer players the best odds, you'll need to stick to Joliet, Decatur, Rockford, and Springfield.