Best Superhero Slots (6 Comic Book Slot Machines to Play) Superheroes are everywhere. So, it's no surprise people are interested in the best superhero slots. You could rename Hollywood "Marvelwood." Such is the impact of Marvel's releases on the American film landscape. We're saturated with it, but still thirsty for more. I know I am.
The best superhero slots are big business. Big name slots manufacturers like Playtech have licensing deals with superhero movie producers worth millions. Superhero slots are available in both land-based and online casinos.
Here's a list of the 6 best superhero slots games. They're not in any order.
Superhero Slot #1 – Hellboy Slot Machine by Microgaming
Okay, so right out of the gate I'm starting with a non-superhero slot. Hellboy may not be a superhero in the strictest sense. But he is a hero with superpowers from a comic book series. I say it counts. I love the books, movies, and universe of Hellboy. I'm also a big Ron Perlman fan. This slot, though, isn't about the movie. It's about the books that inspired it.
Microgaming's Hellboy slot machine is a 5-reel 3-row slot with 20 pay lines. Denominations range from $0.01 to $0.25 per coin. The max bet range is from $0.20 to $5 per spin. The jackpot is 10,000 coins, typical for a non-progressive Microgaming video slot. The total jackpot ranges from between $100 and $2,500 depending on the coin size.
There's no progressive prize. But Hellboy is stuffed with several bonus rounds, a free spins round, a wild symbol, and a posted RTP of 96.5%. That's a little above average for a licensed Microgaming title. You won't see clips from the movie. The game is licensed through Dark Horse Comics, so this game is a throwback to the original early 90s Hellboy books.
Superhero Slot #2 – Captain America: The First Avenger by Playtech
Marvel's Captain America: The First Avenger has a lot going for it. The best possible movie villain is a Nazi. And there are lots of those. Plus, it's a light and funny take on a genre that is too often dragged through the muck of a "dark universe." It's fun, and so is the Playtech slot based on it.
Playtech's Captain America is a 5-reel 20 pay line video slot with a fixed top prize of 5,000 coins. And the game accepts bets of between $0.01 and $100 per spin. The theme draws from the Marvel movie of the same name. But like a lot of licensed online superhero slots, the game comes with a light theme touch. The symbols and animations will all be familiar to fans of the movie and of the superhero genre. But you won't feel enveloped by licensed video clips and such.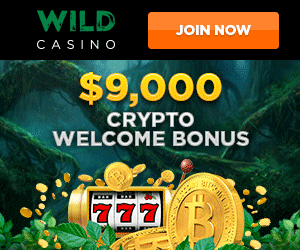 Playtech dumped a lot of features into this release. It includes two wild symbols, a Super Spins round that can lead to huge payouts with multipliers, free spins which re-trigger, and a couple of side games to boot. If you like an active game that can be played at a max bet size of $0.20 per spin, check out this themed Playtech release.
Superhero Slot #3 – Justice League Slot Machine by NYX Gaming Group
DC Comics' Justice League was one of the first big box office bombs for superhero movies, failing to hit the break-even point against a massive $750 million budget. It's controversial, especially among fans, and I refuse to take a position in public on the movie. It's fine.
NYX Gaming Group's Justice League Slot is a 5-reel 4-row slot with up to 40 pay lines. It has a ridiculously wide range of available bets, with a max bet range of between $0.40 and $2,000 per spin. It also has tons of special features, including a side game for each of the team's six members. The game uses a four-tier progressive system for its top prizes – the top fixed payout is 500 credits, worth between $5 and $25,000 depending on denomination.
This game is heavily themed compared to the other superhero games on this list. NYX Gaming Group took the Images, animations, and audio from the DC movie of the same name. And fans of the movie will definitely notice other ties between the two. The abundance of side games makes it ideal for fans of the movie who want lots of features and callbacks to the film.
Superhero Slot #4 – Superman II Slot Machine by Playtech
If you're a child of the 70s or 80s, Playtech's Superman II slot machine will put a smile on your face. The movie is a weird one – written by the guy who wrote The Godfather and co-starring Gene Hackman, it was one of the top grossing films of 1981, though it hasn't really held up against the onslaught of time.
Playtech's Superman II slot is a 5-reel 3-row game with up to 25 pay lines. Denominations accepted are $0.01, $0.02, $0.04, $0.10, $0.20, $0.40, $0.80, or $1 per line, for a total max bet range of between $0.25 and $25 per spin. The game's top prize is worth 5,000 coins, for a jackpot of between $5 and $5,000.
Playtech took a light approach to the theme, with attractive animations of actors from the movie playing their parts. For fans of the corny 80s Superman films, it's a good-looking slot game that includes photos of some of our favorite characters and a decent bet range size.
Superhero Slot #5 – Thor Slot Machine by Playtech
Released in 2011, the first Thor movie was a financial success and has already spawned three successful sequels. Having launched the career of its star Chris Hemsworth into outer space, Thor now occupies two slots in the list of top-50 highest-grossing superhero movies of all time.
Playtech's Thor slot is a 5-reel 3-row game with 30 pay lines. Max bet ranges from $0.30 (at $0.01 denomination) to $30 (at $1 denomination) per spin. The top prize is 5,000 coins, which means a payout of between $50 and $5,00 depending on your coin size. The game has a bonus round. And it also has a free spins round. You can re-trigger the free spins infinitely. You'll love the cool themed images and animations to cater to fans of the movie and the comic book superhero Thor.
Superhero Slot #6 – Judge Dredd Slot Machine by NextGen Gaming
Don't come in to NextGen's Judge Dredd slot expecting to see Sylvester Stallone. These games are based on the British comic book, which obviously has a lot in common with the film but isn't exactly the same.
NextGen's Judge Dredd is a 5-reel slot with 25 pay lines and a 2,000-coin top jackpot. The SuperBet feature is the most lucrative in the game, rewarding multipliers of up to 5x on winning spins. During free spins rounds, the Judge Dredd character appears and increases the number of wild symbols.
I like the Judge Dredd slot because of the instant win prize, not common among online slots, and because the theme is gentle, and the game is easy to play. Two bonus rounds mean I had pretty frequent additional action to enjoy, and I like the low bet-max sizes and achievable jackpots. Check it out if you like the Judge Dredd books, or even the movies, as the two are fairly similar.
Honorable Mention Superhero Slot – Batman & the Joker Jewels by Ash Gaming
I'm a sucker for the campy side of the superhero oeuvre – the 60s Adam West Batman in particular. Ash Gaming's Batman & the Joker Jewels is part of a series of 60s Batman themed slots produced by the company and still available to play all over the Internet.
Batman & the Joker Jewels is a 5-reel 3-row slot with 25 pay lines. It's a progressive game with Ash Gaming's typical four-tier progressive system that includes a Grand progressive that resets to $1 million. The game's top non-progressive prize is 2,500 coins. Max bet size ranges from $0.25 to $125 per spin.
The game's theme is light, but the symbols, animations, and sounds are perfect for fans of the 60s series. And they add a lot of visual interest. I love when the Joker appears and laughs as cascading wilds appear on the screen, not just because that leads to big payouts, but because the effect is just pitch perfect for fans of the show.
Conclusion
Lots of slot fans choose slot machine games because they have a particularly high jackpot or because the theoretical return percentage is favorable. Others stick to the least expensive games, or slots that they think are due to hit big.
Personally, I'll play any slot that features a cool licensed them. Even if I only play for a few rounds, I like the effects, I'm a fan of the characters, and I just have a little more fun playing games with superhero themes than other types of slots.
This post is all about sharing six of the best superhero slots so that other fans of this type of slot game can find epic superhero slots to enjoy.