The Loosest Slot Machines in Biloxi, Mississippi (2023 Edition) .Loosest Slots Games in Mississippi
The obvious question most Mississippi gamblers has is which casinos have the loosest slot machines in Biloxi. First, some background.
Besides being home to two major military bases, Biloxi, Mississippi is a major gambling destination perched on the Mississippi Sound. Surrounded by barrier islands and miles of coastline, this part of the Gulf Coast is known for natural beauty.  And thanks to a burgeoning gaming industry, Biloxi is also known almost for slot machines and table game play.
Gambling has been a part of history in this part of the country since the turn of the 20th century. And what was once vice is now a legitimate business.  With Casino Row as much an anchor of the state's economy as the shrimp boats and seafood factories once were. Annually, gamblers pass more than $1.25 billion dollars through the area in the form of blackjack wagers and slot machines.
Mississippi Casinos 
As the state's legislature considers bills to expand legal gambling in the state's tribal properties, I expect that number to keep climbing, as more bettors in the American south discover how close they live to a legitimate gaming hotspot. Biloxi is within a few hours' drive of a huge chunk of the populations of most of the Deep South states, and with gaming in some neighboring states heavily restricted or outright banned.
The variety of slot machine games in this part of the country is comparable to any of the other big gambling areas in the US. Just because you're in Mississippi doesn't mean you can't find excellent slot games. You'll find all the games popular in Vegas and Atlantic City, like the 50 lions deluxe slot machine or any of the other big Aristocrat games. Licensed slots sit alongside classic fruit machines, video poker games, and other forms of electronic gaming.
When people ask me about gambling in Mississippi, they're usually talking about one of the dozens of places to play slots and video poker in and around Biloxi. I tell them the story of the largest slot machine payout in state history – $14 million on a Wheel of Fortune game at Hard Rock Biloxi, paid out to a local fisherman and first-time slot player. I ask them what they're looking for. And if they're slots players, I already know the next question.
This review will serve as a guide of everything about the loosest slots in Biloxi, Mississippi. It's a catch-all location for all the best Biloxi slot tips. If you want to play slots for real money in Biloxi, and you're looking for slot games that give the house the smallest edge, this guide will help you on your way to that destination pretty well.
Slot Machine Payouts in Mississippi
First, a word about slot rules and regulations in the state. The state's gaming control board is called the Mississippi Gaming Commission. The MGC has a lot of regulations regarding slot play, including a requirement that all slot games be set to an RTP of between 80% and 100%.
The MGC one of the friendliest such organizations in the country in terms of slot players. Slots fans get a lot of information from the MGC, including monthly return statistics, broken down by region. The relevant report for Biloxi slot play is called the Coastal Region Report. The statistics I offer on this page pretty much all come from the MGC's regional reports.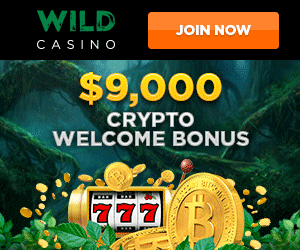 I'll go into more detail further down the page, but generally speaking, I can say with confidence that Biloxi is not home to the best returns in Mississippi. That honor goes to the Northern Region, home to the gambling hotspots of Tunica, Greenville, and Lula. In the Northern Region, the average RTP for slots is 92.1%. In Biloxi, that figure is 91.5%.
That difference – 0.6% on average – isn't all that meaningful. Remember that slot gambling is meant to be fun – don't go to Tunica instead of Biloxi just to chase that theoretical 0.6% advantage, especially if Biloxi is more to your liking for other reasons. The Coastal Region RTP figures are just about average for the entire state, nothing so bad that it's worth switching your destination over.
Slot Machine Manufactures 
Remember also that slot machine manufacturers aren't the only force involved in setting a game's RTP – casinos have some control over which pay table they choose and how the games are played. Those average figures are based on mathematical models just like the RTP figures they produce – your actual play experience is likely to be different from that percentage.
A Guide to the Loosest Biloxi, Mississippi Slot Machines
I looked at the most recent report available from the Mississippi Gaming Commission and noticed a few trends that can help guide slots fans to the best paying games.
In the Coastal Region, which is made up almost entirely of Biloxi casinos, a lot of difference exists between the average return to player figures on different game styles.
For example, the casino's win percentage on penny slots is 9.68%, for an RTP of 90.32%. Bets on quarter progressive machines fared significantly better statistically – the casino won 4.22% of the time on those games, giving them an average RTP of 95.78%. Considering the average RTP on all slot game styles for the entire state is 8.79%, those quarter progressive slots look really good to advantage-minded gamblers.
The state's worst average RTP comes with one of the more expensive ways to play slots – twenty-five-dollar high limit slots. The casino wins 10.07% of the time, for an RTP of 89.93%. No surprise that high roller games give the casino the biggest advantage.
If you're truly looking for the best paying slot games in Biloxi in 2023, start with the $0.25 slots with progressive jackpots. Theoretically, you'll lose less money to the house over time playing games of this type.
Loose Slot Games in Biloxi
Here's three slot games in Biloxi, Mississippi in 2023 that offer those $0.25 slots that offer slots players the best odds in the state:
Cleopatra at Beau Rivage
Cleopatra slots, an IGT game, is available at Beau Rivage in a $0.25 progressive version, giving you among the best theoretical returns in the state. It's a typical modern IGT game with scatter symbols and other bonus chances. The progressive top prize resets to $2,500.
Pompeii at Boomtown Casino
Aristocrat's Pompeii is available at Boomtown Casino in a player-friendly $0.25 progressive format. Typical of Aristocrat releases, multipliers are a big part of the game, which has a pretty corny theme and not a lot in the way of special effects. Still, a progressive top prize that resets to $3,000 at the $0.25 level is always going to be popular in Biloxi.
Red Hot Tamales at Palace Casino
IGT's Red Hot Tamales is an old-school slot with a $0.25 bet and a progressive top prize. Palace Casino has the city's biggest collection of these player-friendly slots, with a huge variety of different manufacturers and a large, attached video poker section.
How to Find Your Own Loose Biloxi Slots
Don't take my word for it, look for these games on your next trip to Biloxi.
The Mississippi Gaming Commission's reports are free and available to the public. If you dig around in their reports, you're likely to find information that I overlooked.
Most casinos in Mississippi advertise their slot RTP figures, like you see in bigger casinos on the coasts. Not every game is listed, and you can't necessarily trust that you're getting the latest statistics. So be aware, those signs you see hanging on slots are at least some kind of guide to reference.
You can also scour the slot forums and review sites like I do. After a while, you learn to tell the legit reviews from the advertising or spam messages, and these anecdotal reports may seem small in scope, but taken together as a whole they give you a decent picture of a casino's overall services and can help point you in the direction of the kind of games you're looking for.
Final Thoughts
Finding the best paying slots means looking at a game's RTP percentage. And there are also other details about the game, either released by the manufacturer or made available by the casino.
But please don't forget that gambling isn't all about looking for the ultimate bests situation in which to wager. Don't turn gambling, which is a form of entertainment, into a nightmare of spreadsheets and calculations. It's fine to compare a couple games that you enjoy and stick to the one that pay. But it isn't fine to play a game you hate just because you can squeeze an extra "theoretical" 0.2%.
Remember that your time spent playing slots is meant to be relaxing, entertaining, and light-hearted. Furrowing your brow and hunting casino floor for the best payouts can be time consuming.  So be sure to enjoy doing the thing you love most, winning and cashing out.