Are There Casinos in Hawaii? (Slot Machine Gambling in HI?) When I planned my first trip to Hawaii a decade ago, I found myself wondering, "Are there casinos in Hawaii?"
I was planning my honeymoon, and while I wasn't sure if my new wife was down to play slots for a few hours, I thought it might be a nice break from the endless perfect sunrises and sunsets.
I pretty quickly figured out that Hawaii is not home to a single casino. You can't gamble in Hawaii even if you really want to and have a bunch of money. The state is one of America's strictest in terms of gaming laws.
This post covers the casino gambling industry in Hawaii (or lack thereof) and attempts to explain some of the reasons why The Aloha State has outlawed nearly every game of chance and skill.
Hawaii Gambling – Does Hawaii Have Casinos?
Hawaii doesn't have any commercial casinos. There are no federally-recognized tribal groups in Hawaii and the reasons why are complicated. That means there are no tribal casinos, either. You won't find VGT slots or other tribal gaming classics anywhere on the Hawaiian islands.
You can't play bingo in Oahu or buy a lottery ticket on Maui. There's one interesting exception to the state's near-total gambling ban, and I cover that in the Hawaii Gambling Laws section below.
You won't find casinos in Honolulu, Hawaii, or anywhere else on the island chain.
Hawaii Gambling Laws – Is Gambling Legal in Hawaii?
Almost no forms of gambling are legal in Hawaii. Casino games, poker, sports betting, lottery, bingo, and even daily fantasy sports DFS betting in Hawaii – they're all illegal.
In general, if you're wondering if a particular game of chance is legal in Hawaii, you should default to it not being legal.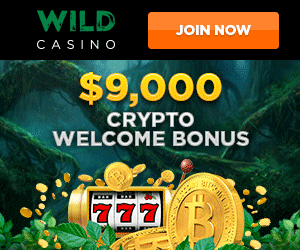 There's one important exception I outline at the end of this section.
According to Hawaii Code 712-1220, gambling is "… staking or risking something of value upon outcome of a contest of chance or uncontrollable future contingent event in order to receive something of value."
Doing this is illegal, though the penalty is explicitly identified as a misdemeanor. While Hawaiian gambling law is strict in terms of how it defines gambling, a misdemeanor penalty is the proverbial slap on the wrist.
In Hawaii, the simple possession of gambling devices like slot machines or roulette wheels is illegal. You can't even own old slot machines for display or entertainment purposes.
State law goes out of its way to exclude ships and boats from hosting games of chance and skill – so no cruise ship gambling if you're in Hawaiian waters. Between these two pieces of Hawaiian law, most casino-style activity is illegal both on land and at sea. There are no casinos in Maui, Hawaii because they would be illegal.
Social Gambling in Hawaii – Can I Play Poker with Friends in Hawaii?
Social gambling is very clearly defined in Hawaii's state code. It's also made explicitly legal.
This is a nice giveaway for the Hawaiian people. According to state law, a private game between friends playing on equal terms is legal. There are some caveats – nobody can be profiting from hosting the game, you can't rake pots, you can't charge any kind of admission to play, you can't play in public, at a school or a church, and you can't do any kind of sports betting.
So long as your private game of chance or skill meets the criteria in Hawaii Code 712-1231, you aren't playing or hosting an illegal game.
Why Is Gambling Illegal in Hawaii?
Hawaii is in a weird spot, economically. Tourism is a billion-dollar industry in the state, but that tourism is built on Hawaii's pristine natural beauty. The same tourism industry that employs 1 in 5 Hawaiians also threatens to destroy the landscape that inspired it in the first place. You won't see an Oahu casino anytime soon because it might spoil Oahu.
Imagine if Hawaii allowed the construction of casinos. For starters, which square mile of immaculate beauty would you choose to destroy in the interest of a bank of slot machines? Expansion is a big issue on these islands, which are already pressed for space and impinging on native flora and fauna.
Another consideration is the almighty dollar. For every native Hawaiian who mourns the potential loss of the native landscape, there's another who points out that casinos won't be nearly as profitable as the industries already flourishing.
Past studies of the potential income from legalized gambling suggested revenue amounts of around $100 million. That's only about 10% of what Hawaiian tourism already generates. It's nothing to sniff at, but is it worth the influx of tourists? Especially in a state already hard-pressed to fulfill the basic needs of its citizens?
Put simply – Hawaiians aren't as enticed by potential gaming revenue thanks to the money already pouring in from tourists. The land that would be needed to build traditional casinos comes at a super-premium. Locals are hesitant to expand an industry that's already stepping on the toes of native-born Hawaiians.
Are There Casinos in Honolulu? Are There Casinos in Oahu?
My friends know I'm a gambling guy, and I've dragged most of them to casino trips in different parts of the country. We've done a couple of trips to Louisiana and Tunica, several Atlantic City jags, and had maybe a dozen Vegas nightmares together. We've played so many Vegas slots, several of them are experts and could write their own slots strategy sites.
These guys always ask me, "Are there casinos in Hawaii? Are there casinos in Honolulu?"
It makes sense from their perspective. Why are we always going to these awful places to gamble? Why can't we gamble somewhere beautiful?
Outside of Las Vegas, would anybody pay to spend time in the Mojave Desert? If Atlantic City didn't have casinos, would it be anything but just another bygone resort town with a boardwalk? Do I even have to talk about the bug-infested skies of Louisiana and Mississippi?
I always have to explain to them that Hawaiians don't want us gamblers there, that they have plenty of cash coming in without the mess and noise of casino activity, but honestly, it never sticks.
Suffice it to say – there are no casinos in Honolulu, and there are no casinos on Oahu.
Can I Take a Casino Cruise to Hawaii?
You can take a cruise that allows gambling and stops in Hawaii or moves through Hawaiian waters, but you won't be allowed to gamble during that stop or while you're in those waters.
Check out Hawaii Code 712-1222.5 and you'll find a specific law against "gambling aboard ships."
The law is strict enough to specifically preclude gambling onboard ships that "travel from foreign nations or another state … of the United States." In other words, even if your cruise ship comes from a gambling-friendly jurisdiction, you can't play while you're in Hawaiian waters.
Conclusion
I think I've answered the question "Are there casinos in Hawaii?" thoroughly.
Hawaii simply makes too much money without casinos to ever consider allowing them to be built. There has been talk for decades of Hawaii allowing some form of gambling. First, it was a lottery, then it was ship-based gambling, and now there's buzz over sports betting. I'm not sure any of it will ever come to fruition.
So long as Hawaii's natural beauty exists in a delicate balance with existing tourism, you won't find a Hawaii casino. Oahu is beautiful enough to attract way more money than a casino ever could.