4 High Limit Slots Tricks (That Actually Work) I was motivated to write and post these 4 high limit slots tricks by reading bad slot strategy advice online. The difference between the majority of what you'll find online and this post is that my 4 high limit slots tricks actually work.
Go ahead, search for the phrase "high limit slots strategy" and click on some of the results. What you'll find there is mostly worthless "strategy" with a healthy side dose of marketing. In the case of people who follow this bad advice to the letter, it's potentially harmful.
I'm not going to name these guys, but their tricks to winning at slot machines are typical of the bad advice you'll find when you look for slots strategy online.
If you want to know how to trick a slot machine to win, you won't find that here. Instead, I offer common-sense tips to help people be more successful when they play high limit slots. The tricks to winning at slot machines in this post require no superstition or conspiracy theory mindset.
And, before I even get into that, I want to point out that high limit blackjack or high limit roulette might be better uses for your gambling funds.
Trick #1 – Join the Loyalty Program & Use Your Card When You Play
If you don't do this, you're leaving money in the casino's pocket.
While other goofball "high limit slots tricks" writers suggest that you look for slots with the chairs pushed in all the way or whatever, I'm telling you that playing high limit slot games without your loyalty card inserted is madness.
Some people assume that loyalty cards don't work in the high limit sections. Other people might be ashamed to be chasing loyalty points in the "rich folks" section of the casino.
Throw all that out the window. The rich guys gambling in the high limit section are among the cheapest people you'll ever meet. I guarantee you they're chasing VIP points just like the next gambler.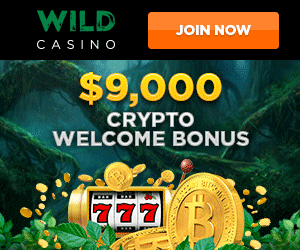 Why Joining the Loyalty Program Works
You're going to spend the money; you may as well enjoy the benefits.
Casinos cater to big spenders even more than they do to the average gambler. They can't track your play if you're not using your loyalty card.
I'm not normally a high limit slots player. I bet $1.50 or maybe $2 per spin at my most brash. Even at 500 or 600 spins an hour, I'm not going to attract a lot of VIP attention. That's especially true when I stick to games with relatively high payout rates. Even at $2 per spin on a 94% RTP machine, the house is only expecting to win like $70 off me per hour.
It's totally different for high limit slots players. A high limit player betting $50 per spin 500 times an hour is going to quickly accumulate loyalty points and attract the attention of casino management. A typical $10 slot has an RTP of around 95%. That means the casino is making about $1,250 an hour off just this one player. He's worth 18 versions of me piddling around the low volatility nickel slots.
Clearly, the casino is invested in keeping the high limit player going for as many hours as possible. Me? They could collect more change from under their tables than I'm bringing in. I get comped parking and a beer or two if I'm lucky.
Joining the loyalty club won't help you learn how to trick a slot machine to win, but it will shave a little slice off the casino's edge against you.
Risks of Joining the Loyalty Program for High Limit Slots Play
I can't think of any.
Sure, you're going to have to walk over to the customer service desk, answer a few questions, and waste a couple of minutes of gambling time to join. And you'll have to remember to keep up with the card and use it on every machine you play. I'll admit to fumbling a bit with mine in the past.
If you're still worried about looking cheap in front of the other big spenders, here's a story about the biggest gambling whale I know:
This guy has Premier status with his chosen chain of casinos. They pick him up from the airport in a limo – the same limo that will drive him anywhere he wants to go while he's in town. He doesn't pay for his room, which is swanky as can be. He doesn't have to pay for food or drinks unless he goes outside the casino's network to eat. The staff treat him like he owns the place.
So, one day I went out with this buddy, and he said he needed to pick up a few things from the grocery store. This man proceeded to pick his grapes off the stem, so they'd weigh less. He also haggled (successfully) with the butcher over the price of pork belly, and I'm almost certain he stole a Snickers bar from the checkout line.
My point is just that the ultra-rich are often the biggest cheapskates you'll ever meet.
Don't feel bad. Join the club. Reap the rewards.
Trick #2 – Always Place the Maximum Bet
When you belly up to a slot that costs $5 or $10 per credit, there's an obvious tendency to want to keep that bet-per-spin as low as possible. One of my favorite tricks to winning at slot machines is simply to always bet the maximum amount.
This is a terrible mistake. You should always bet the maximum number of credits that your high limit machine allows. Nobody knows how to trick a slot machine to win, but plenty of smart people will back me up on this point.
The first and most obvious reason is that max bet jackpots are larger than any other. Typically, a high limit slot paytable will reward a max credit bet four or five times as much as a single credit bet.
Another reason placing max bets is one of my favorite high limit slots tricks is that the few high limit slots with bonus rounds that exist require max bets to trigger those bonuses.
Why Placing the Maximum Bet Works
For an example of why you should always bet max on high limit slot machines, consider IGT's Red White & Blue slot.
This is a popular high limit reel slot with three reels and a single pay line. No bonuses, free spins, or other features exist. It's a straight-up classic reel slot, where you're playing only for the game's top two or three jackpots.
If you place one-coin bets on a $10 Red White & Blue slot, your biggest possible jackpot is 2,400 coins, or $24,000. Had you hit that jackpot at a full $30 max bet, you'd be expecting a check from the casino for $100,000. The one-credit bettor takes a 76% hit to that jackpot in exchange for saving $20 per spin.
Of course, it isn't just the jackpots that are higher. Every payout is higher for max bettors than for people who bet less than max. That 15-credit payout for landing any three bars at a max bet is bankroll-sustaining, and you should see that result about 20 times an hour. The break-even "all blanks" result is an even-money payout. That's good because you should see it about 65 times an hour at a max bet.
Risks of Placing Max Bets
The main risk of betting max on high limit slots is to your wallet.
What's the difference in hourly losses between the two?
Playing Red White & Blue for an hour at a typical 500 spins at $10 each means about $250 in expected losses. The max bettor should expect about triple that, or around $750 an hour.
There's a simple solution to this:
If you want to bet $10 per spin, find a high limit slot that accepts a slightly smaller cost-per-credit. Depending on the casino where you're playing, you may be able to find one nearby that's closer to your price point.
By the way, that max bettor is spending $750 an hour to chase a $100,000 payout. It happens on 0.0004% of spins, or about once every 2,500 spins. In a perfect world, this bettor would only lose about $4,000 chasing that jackpot. Of course, mathematics and variance have a way of making a joke of those odds.
Don't play a high limit slot machine if you can't afford to bet max. That's a sign that you should find another game.
Placing max bets isn't quite the same as tricking a slot to pay out, but it will put you in the best position to claim a big prize.
Trick #3 – Create & Maintain a Gambling Budget
If you're here reading about tricks to high limit slots in casinos, you probably have a decent amount of money to spend. Even so, it's vitally important to create and stick to a gambling budget. This is what gambling writers call "bankroll management," high limit slots being notoriously costly to play.
This is one of those tricks to winning at slot machines that feels more like homework, but it's time well spent.
Here's a little parable to illustrate why this stuff is important. I'm an avid baseball card collector, modern stuff only. I don't have the budget for vintage cards. What I like to do is save up, buy a nice hobby box with some guaranteed hits in it for like $300, and then sell the ones I don't want to keep. That way, I can keep buying a nice box every couple of months without really spending any new cash.
What I can't do is go out buying a $300 box every weekend. My budget just won't support it. Plus, I won't be able to sell enough cards on eBay to support that kind of investment. As my card collecting friends say, "It's called a hobby box, not a job box."
High limit slots gamblers deal with high stakes. Making and maintaining a budget is a big deal.
Why Creating a Gambling Budget Works
Casinos are designed to dazzle us into submission. Slots in particular are good at helping people forget that they only had $500 to burn. Some modern slots are practically video games with money attached, thanks to fancy graphics and cinema-quality effects.
Creating and maintaining a budget counteracts everything the casino does to squeeze a little more cash out of you. Your budget will tell you when it's time to leave, and unlike a gambling buddy, it can't be convinced to let one slip for the price of a beer or two.
Risks of Creating a Gambling Budget
Making a budget is boring. Sticking to a budget is even worse. A budget can be a real wet blanket, spoiling spontaneous fun and limiting how much high limit slots play you can do.
But not making a budget is a really bad idea. It's easy to get caught up in the moment and spend a couple of thousand dollars more than you meant, especially at $25 or $50 per spin. If you read some really bad advice online and think you know how to trick a slot machine to win, you're on an even slipperier slope.
Yes, you'll spend a decent amount of time bookkeeping, and yes you'll have to restrict some of your more ridiculous gambling impulses. But, in the end, managing your money means more trips to the casino.
Trick #4 – Research Slot Statistics Before You Play
I wish there was a master list of every slot machine in the country along with payout statistics, photographs, and a map to where you can find it. That would be amazing. You could create endless high limit slots tricks for winning if you knew the exact RTP of every machine on every gaming floor.
The reason this doesn't exist is simple:
There's no law requiring that such a document exist. Casinos are only going to do as much as the law requires them to do. And who can blame them? Gambling in the United States is a $50 billion+ industry, and that's just the legal side that's been reported.
Some statistics and actual documentation of slot odds exist, but they're not available for every gambling jurisdiction, and you need to dig a little to find them.
Why Researching Slot Statistics Works
It's not enough to look up a game on the website of a slot manufacturer to find out the RTP. You have no way of knowing if the game you'll play on the casino floor will be even remotely like that posted RTP figure.
You need to research as much as you can about payout statistics in the area where you'll be gambling before you even go on your trip.
This is easier said than done in some jurisdictions. Not every state that has casinos requires them to post valuable statistics about payouts.
But let's say you're planning on playing slots in Las Vegas. Nevada requires some of the most detailed statistical reporting of any gambling jurisdiction. You can go read the Nevada Gaming Revenue Report and see which slot games have the best payout figures.
As of the time of this post, if you're going to be gambling on the Las Vegas Strip, your best returns are going to come from $5 games. They have an average RTP of 94.4%, way above the current Strip average of 91.68%. On a game with a max bet of five credits, that $5 slot will set you back $25 per spin. Your expected hourly loss is about $700 on an hourly outlay of $12,500.
While you can't zoom in any further and find out which specific $5 game has the best average RTP, it's good to have an idea of what denomination machines to seek out in the high limit slot section of the casino.
Risks of Researching Slot Statistics
This kind of research requires a small investment of time. Once you know how to find and read gambling revenue reports, it won't take much time at all. I have several of them bookmarked and I can easily zip over and check out the latest slot statistics.
There are no tricks to winning at slot machines that don't involve real-world research and planning. After all, Rome wasn't built in a day.
I suppose another risk is that you focus too much on average RTP and other statistics instead of focusing on having fun. That's what playing slots is all about, after all.
Conclusion – High Limit Slots Tricks
If you go play high limit slots today using the advice in this post, I promise you'll have a better experience.
By doing a little research before you visit, joining the loyalty club and accruing points, being careful with your gambling budget, and sticking to maximum bets, you'll put yourself in the best position to win while also protecting yourself from the potential pitfalls of playing high limit slot machine games.
You don't have to read thousands of words about how slot machines are controlled by the casinos and designed to offer you a winning taste before draining your bankroll. All that stuff is worthless to people who really suit up and show up to play high roller slots.
Stick to the four tricks to winning at slot machines in this post and you'll have more success as a high limit slots gambler.