What Slot Machines Win the Most? (In Vegas and Elsewhere) Slot machines come in many different formats. There are different denominations, minimum and max bet sizes, and in-game features and gimmicks. Since slots have different player odds, they also come with different overall odds of winning. That means some slot machines payout more wins than others. But what slot machines win the most?
Advantage play on slot machines is a matter of figuring out which machine will lead to the most wins. Then it's a matter of hunting down and playing that machine.
Related: Winningest Slot Machines in Albuquerque, New Mexico
Don't be confused by the question in the post title. I don't care which slot machine wins the most in terms of beating the player. That's the opposite of what I'm interested in. This post is written from the perspective of a slots player. We want to know which slot machines lead to the most player wins.
This post was written to help slots fans figure out which slot machine helps them win the most.
How to Identify What Slot Machines Win the Most
Here's a good rule of thumb to help you start hunting down the slots that win the most:
The higher the denomination of a single credit, the more likely you are to win.
Here's a huge caveat, too:
This isn't always the case. And there's some variance between different denominations depending on where in the country you're playing. But it's as good a place to start as any.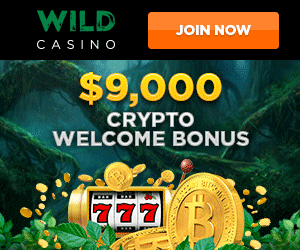 A penny slot has less customer money to use to build its profit. If you're betting $0.50 per pull, the machine has to pay you out a little less frequently than the guy playing $20 per pull to earn its money for the casino. That's why the penny slot with a 50-credit max bet has a lower return to player than the $1 slot with a 20-credit max bet next to it.
Related: Which Slots Win the Most in Aruba?
If you're faced with a bank of slots and want to play the one that wins the most, figure out which machine is the most expensive to play. So long as it isn't a progressive game, that's probably the one that's going to help you win most often.
Use Slot Machine Reports to Identify What Slot Machines Win the Most
You can use publicly-available information to zero in on which slots in a jurisdiction are likeliest to win. You just need to be willing to do some research.
Not every state that allows gambling publishes enough details to help slots players identify winning games. But in many jurisdictions, there's data you can easily find to help you pick a game that wins more often.
I live in the South, so I find myself gambling in Mississippi from time to time. Before my trip, I check out the Mississippi Gaming Commission's Monthly Reports page to help me pick a winning slot machine.
Here's how it works:
Click the Win Percentage (PDF) report for the most recent month available. From there, you can see a detailed report of slots wins broken down by denomination and region.
Today, the three denominations of slots that win the most in Mississippi are nickel slots, dime slots, and $10 slots. The state's best games are those high-limit $10 slots, at an average RTP of 96.65%. Coming in a close second are dime slots, at 95.8% RTP. In third place, the humble nickel slot at an average RTP of 95.93%.
Related: The Loosest Slot Machines at Four Winds Casino
How to Put these Numbers into Context
I like to put these numbers in context by comparing them to the state's overall average RTP for all denominations. In Mississippi, that's 92.33%. That means an average dime slot is a little more than 3% more in my favor compared to any other slot on the floor. The worst slot game in Mississippi, in terms of odds, is the penny progressive, with an average RTP of 89.84%.
If you want to win more on slots in Mississippi, stick to the nickel or dime games. Or (if you have the budget) try your hand at the $10 slots in the high limit section. The difference between these top denominations and the states worst is more than 5% of house edge.
Let's say you're headed to Vegas. How can you know which slot machines will win most often? Check out the Nevada Gaming Control Board's Gaming Revenue Report. Right now, the slots that win the most in Vegas are nickel slots, with an average RTP of 94.65%. Coming in second place are $5 slots, with an average RTP of 94.5%. If you have a high-limit budget, the $25 slots are also relatively advantageous. An average RTP of 94.22% is nothing to sniff at.
How are those odds relative to the average slot in Sin City?
The average RTP on a slot in Vegas right now is 92.89%, meaning a typical nickel slot is just about 2% more in the player's favor than other slots on the floor. Vegas' worst average slot RTP right now comes from the humble penny slot – 90.17%.
Using free data published by a reputable government source adds nothing to the cost of your slots play and can help you make informed decisions about which slots win more often.
Examples of Winning Slot Machines
Let's start with Mississippi. It's a place I'm familiar with and a gambling jurisdiction that requires the publication of easily-accessible data slots players can use to make informed choices about games.
A Winning Slot Machine Game in Mississippi
Those dime and nickel games that represent the slots that win the most in Mississippi are disappearing, replaced mainly by multi-denomination games or penny slots. Still, at my last visit, I had my pick of several nickel and dime denomination slots, and I found one game, in particular, that could stand-in for all of Mississippi's highest-winning slots.
Triple Cash Wheel at Horseshoe Tunica
Bally's Triple Cash Wheel is a perfect example of a Mississippi dime slot that wins more often than the average slot machine game. The jackpot is 1,500x your stake – that's $3,000 at a max bet of twenty credits worth $0.10 each.
Bally says Triple Cash Wheel has an RTP of 95.21%, a little below the state average for dime slots, but still significantly more likely to win than the average slot on a Mississippi casino floor. At that return to player rate, you're still seeing way more wins than on the state's penny progressives, which top out with an RTP in the high-80s.
A Winning Slot Machine Game in Las Vegas
It should come as no surprise that Vegas' best-paying slot denomination is becoming hard to find. As far as I can tell, you have to head downtown to find a considerable number of nickel slots at any one casino. On my last visit, Fremont and Binion's both had tons of nickel slots like you used to see on the Strip back in the day. As a bonus, all those downtown casinos are really close together, so it's easy to casino-hop to chase nickel slot games.
Triple Diamond at the Fremont
IGT's Triple Diamond is a good example of a Vegas nickel slot that's likely to win more often than a typical low-cost slot machine. The jackpot is 25,00 credits – $1,250 at a nickel per credit.
The manufacturer posts an RTP of 96.09%, significantly higher than the average for nickel slots in Vegas. There's no way to guarantee that the game you find (I was playing at Fremont) is set to that specific RTP, but it's a good indication that this is a better-than-average nickel slot game.
Conclusion
What slot machines win the most?
There are good reasons to play slot denominations that win less often. Penny progressives in Mississippi are a lot of fun and they're relatively low-cost. And those Vegas penny slots may have low RTP figures, but you can get a lot of entertainment value for a long time without breaking your budget.
Finding a slot game that's likely to win at a relatively high rate requires a little bit of legwork, some understanding of the slot market, and a lot of experience playing live slots in casinos. When you want to play slots that are likely to hand out more wins, it helps to read data reports and use gambling common sense.