VLTs vs Slots (The Different between VLT and Slot Machine 2023) VLTs vs slots — what's the difference? How do VLT slots work, and how to win at VLT slots? These are the questions I'm concerned with in today's post.
The differences and similarities between video lottery terminals (VLTs) and slot machines are straightforward. It's much like comparing squares to rectangles.
Related: Loosest Slots in Oklahoma
Technically, VLTs are Class II slot machines. The slot games you're used to playing in Vegas-style casinos or at online gambling sites are Class III machines. That means all VLTs are slots, but only some slots are VLTs.
This post compares VLT slot machines to traditional casino-style slots. I look at things like how they're played, how they pay out, and the rules and regulations controlling their operation.
What Are VLTs? 
At its simplest, a VLT is an electronic gambling machine. They look and act much like traditional slots. But a few key differences make the games legal in the states where they're operated.
As the word "lottery" in the name implies, VLTs are generally operated by state lottery authorities. Or, in some cases, Native American groups use lottery rules to produce a slot-like gaming experience. In states where VLTs are legal, you'll find them in the typical small retail and restaurant environments where you might find slot machines in other states.
Related: Loosest Slots at Four Winds Casino
VLTs are as varied as the typical Class III slots we know from the casino floor. Some VLTs use random number generators; others are connected via computer networks or use a fixed pool system like scratch-off lottery tickets. Still other games are based on the rules of video poker rather than slots. And in some cases you'll find table game style electronic games built on the VLT system.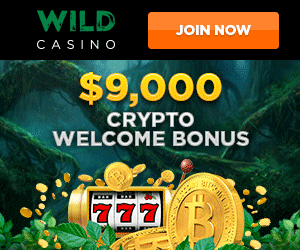 The one thing you can say about all VLTs is that in some important way they are distinct from traditional slots. That's where the question VLTs vs slots comes from.
How Do VLTs Work?
Whether it's designed to look like a slot machine or a video poker game, a VLT is really a virtual lottery game. In some versions, that virtual lottery game is based on scratch-off rules. In other variants, the virtual lottery game is built on the rules of bingo.
No matter the version in question, VLTs produce a familiar game of chance like a slot or video poker game using the already-legal rules of the lottery, bingo, and raffles.
A VLT machine based on the rules of a scratch-off lottery ticket doesn't literally purchase and scratch a ticket to determine a payout. Instead, the game "chooses" a winner from the pool of all players. That's how the game imitates an instant win lottery ticket. As each outcome in the pool is won, the pool changes size. This, in turn, changes the game's overall odds. Once they're all exhausted, the game network produces a new pool. Then play begins again.
The only reason people believe VLTs are tighter than slots is that VLTs tend to pop up in areas where players don't have a lot of choices. Nationwide, VLTs tend to pay out between 85% and 92%, which is slightly lower than average slot machine payouts. VLTs are set to a lower payout rate because VLT operators know their customers can't just drive down the road for a better deal.
Why Do VLTs Exist?
Here's the short answer:
Compromise.
VLTs exist thanks in large part to the Indian Gaming Regulatory Act of 1988. That law (passed as part of a package deal between various Native groups and the US government) gives tribal groups the chance to negotiate their own gambling contracts with state governments. These tribal groups made deals with their respective state authorities to provide Class II slots, not the more traditional Vegas-style Class III games.
Many conservative states traditionally oppose the expansion of any gaming. But they typically allow games like lottery draws, bingo, and raffles. By inventing slot and video poker-style games on the rules of these acceptable games of chance, these tribal groups found a huge loophole. In states where casino gambling is highly-regulated (or even non-existent), VLTs are a way for tribal groups to operate profitable games of chance without running too far afield of the law.
Where Do You Find VLT Machines?
It's tough to say exactly where you can play VLT machines since state gambling law in some parts of America is murky at best.
Here's a list of US states with legal VLT machines:
Delaware
Georgia
Maryland
Montana
New York
Ohio (including at Miami Valley Gaming)
Oregon
Pennsylvania
Rhode Island
South Dakota
West Virginia
An Example of a Popular VLT
The Link series of games by Aristocrat is among the most popular VLT series. It's available in a dozen different US states. Its popularity comes from the large size of its linked network. That network produces huge tiered progressive jackpot numbers relative to the rest of the industry.
The newest game in the series is Dragon Link, really a collection of four different VLT games on one VLT terminal. According to Aristocrat, these games average an RTP of 95.2% – take that with a grain of salt, as VLT operators can adjust that slightly when they order the game, and it's impossible to say the precise RTP of any VLT you're playing.
All the mini-games that make up Dragon Link have an Asian theme. The symbols and colors are all derived from classic Asian art and folk tales. You can set the coin value to $0.01, $0.02, $0.05, $1, or $2 apiece. And players can wager up to 20 credits depending on the game chosen.
Dragon Link games look and play identically to modern video slots, offering bonus rounds, wild symbols, and all the other trappings of a Class III slot.
Slot Machine – A Technical Definition
Let's start with how a good dictionary defines a slot machine:
According to the OED, a slot machine is "a coin-operated gaming machine that generates random combinations of symbols, with certain combinations winning varying amounts of money for the player."
That's a loose definition. But I think it fits the bill. It hits all the important points:
Slots are coin-operated is archaic, but that may get taken care of in the next edition.
Defining a slot machine in the context of VLTs requires a little bit more work.
Class III slots don't depend on the rules of any other game to produce their results. With Class II machines (the ones we lovingly refer to as VLTs), there's another game of chance lurking underneath. It's this other sponsoring game, draw lottery or bingo or whatever, that makes the operation of a Class II VLT machine legal.
While some slot machines are no doubt inspired by the rules of other games, they don't fit the bill as VLTs. There's no lottery or other game that the rules are based on.
VLTs vs Slots: The Big Difference
Class II (VLTs) and Class III (traditional slots) come in many different varieties. It's hard to make sweeping generalizations about VLTs vs slots.
The easiest way to explain the difference is to say that VLTs determine winners differently than slots do. Also, there's no centralized house operating VLTs, unlike what you find with Class III slots.
Think about a typical lottery draw game, in which there are many players and many winners. The number of winners and the amount they'll win are both fixed at the time of the game. Compare that to a typical slot machine game, in which just one player goes up against the house. Think of Vegas-style slots as a kind of sweepstakes rather than a lottery game.
People who play VLTs are playing a game with a pre-determined number of winners. Really, all the players on a given VLT network are competing against one another. Since the rules of VLTs are based on things like bingo and lottery games, they look and act like slots, but are put together in an entirely different way.
Conclusion: VLTs vs Slots
There's no meaningful difference between a VLT and a slot game to the player. A slot with a 95% RTP and a VLT machine with a 95% RTP give players the exact same chances of winning and losing. For the most part, comparing VLTs with slots reveals that most of the differences between them are legal and hypothetical.
Slots fans that live in states without ready access to Vegas-style slot machines often have the option of playing Class II games. These video lottery terminals mimic the rules of familiar games of chance but do so in a way that won't attract the attention of state law enforcement or gambling authorities.