TV Show Slot Machines (Television Themed Slots Games) TV show slot machines are practically ubiquitous in casinos throughout the world. Television themed slots games are especially popular in the United States, too.
But which TV show slot machines are the best slots to play and why?
Those are the questions this posts aims to answer.
TV Show Slot Machines Can Be Organized by Genre, Just Like Television Shows Can
It should seem obvious, but TV show slot machines can be organized according to genre in the same way that TV shows are.
For example, one of the most popular slots genres in this category is the game show themed slot machines. Examples of popular game show themed slot machines include Deal or No Deal, Family Feud, Jeopardy, Let's Make a Deal, The Price Is Right, The $100,000 Pyramid, Wheel of Fortune, and Who Wants to Be a Millionaire.
Related: Wheel of Fortune Is One of the Loosest Slot Machine Games in Albuquerque, New Mexico. It's also a popular game in Aruba.
Reality TV shows is another popular genre among slot machine creators. Examples of reality shows that have been made into slots games include Hell's Kitchen and Survivor.
Nostalgia seems to be a driving force with slot machine gamblers and slot machine designers. Classic TV themed slot machines include Baywatch, Friends, Hee Haw, I Dream of Jeannie, Star Trek, and Taxi.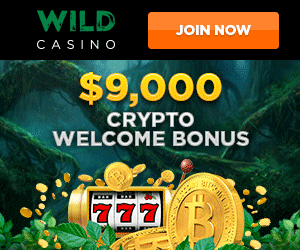 Cartoons like Family Guy, The Pink Panther and Popeye are also popular.
More or less current prestige TV is also a common source of inspiration for slots, including shows like CSI, CSI Miami, Downton Abbey, Peaky Blinders, and The Sopranos.
This barely scratches the surface of the genres of television which have been adapted to gambling machines.
Which Are the Best TV Show Slot Machines to Play?
It's hard to say which TV show slot machines are best to play with any kind of specificity. You can draw conclusions about which are best to play by looking at the popularity of the games.
Which television themed slots are most popular?
It's hard to imagine a slot machine game (or TV show) that's more popular than Game of Thrones. The series ended, but fans are still talking about the show, and HBO has prequels planned soon. Game of Thrones slots are a Microgaming product that you can play on the internet.
Superhero themed slot machine games are also incredibly popular, especially Superman. This is a game produced by Amaya, and it's based on the series Smallville. This one checks off two boxes, by the way — it's arguable classic television as well as superhero themed television. Like Game of Thrones, Superman is an online slot machine game. It's likely that a new game will become available for the Superman & Lois series, which is relatively new but still set in the small town of Smallville, Kansas.
There's also a game based on the action series 24, which features Jack Bauer thwarting terrorists at every turn.
And no list of popular TV show slots games would be complete without a mention of Wheel of Fortune, which is possibly the most popular slot machine of all time.
24 Slot Machines Are a Good Example (Learn More about this Game)
In case you don't remember, 24 premiered in 2001 on Fox. The series focuses on 24 hours in the life of Jack Bauer. Every episode was an hour of that 24, and it always ended with a cliffhanger.
The slot machine game based on 24 is exciting, too — it's a 5 reel game with 10 paylines. It's also one of the best low stakes slots games you'll find, with bets starting at a penny per line per spin. The max bet is $2 per line.
The symbols shouldn't be a surprise. They include the character Jack Bauer, his CTU (Counter Terrorism Unit) bad, and his gun. You'll also see plenty of symbols based on playing cards.
One of my favorite aspects of modern slots games is the scatter symbol. In 24, getting 3+ scatter symbols anywhere on the reels results in an automatic win of between 100 and 500 coins.
24 also features wild symbols, which, like wild cards in poker, can stand in for other symbols you might want to have. In 24, the show's logo is the wild symbol.
The bonus game is cleverly designed, too. You 24:00 hours. When you spin the reels, the game subtracts time from your clock. When the timer gets to 0, the bonus game launched. It features Jack Bauer shooting terrorists. Each terrorist is worth a random amount of money.
As far as on-theme games go, 24 does the job about as well as any slot machine I've played.
Star Trek Slot Machines Are Also a Good Example
Star Trek arguably is the first important science fiction show in the United States. Trekkies or Trekkers are also some of the most loyal fans in fandom.
IGT is the largest and most important slot machine manufacturer in the world. So, it's only natural that they would launch a slot machine game based on Star Trek.
Star Trek slots feature 5 reels and 30 paylines. You can bet between between a penny per line and $10 per line. That means the minimum bet (if you're a low roller) is 30 cents, and the max bet is $300 (suitable for most high rollers).
Keep in mind that this IS your father's Star Trek slot machine game, too. It uses graphics and images from the original 1960s era, not from The Next Generation, the Kelvin-verse movies, or the recent iterations of the game on Paramount+.
That means the important bridge crew — like Kirk, Spock, and McCoy are heavily featured among the symbols on the reels. The game also uses playing card symbols, which are common "filler" symbols for many slot machine games these days.
As with most of the more popular TV show slot machines these days, Star Trek offers both scatter symbols and wild symbols. The Star Trek logo is the wild symbol — I've already explained how wild symbols work, but you probably know anyway.
In the bonus game, you get free spins featuring Captain Kirk, and you get triple the usual payouts for the prizes won during these free spins.
This is a slot machine game any Trekkie or Trekker would be excited to play.
I Dream of Jeannie Slots Are Really Cool Television Themed Slots, Too
While we're on the subject of games designed by IGT, let's talk about I Dream of Jeannie slots. I grew up watching I Dream of Jeannie, and like most boys my age, I had a big crush on Barbara Eden.
And, to make their I Dream of Jeannie slots even more interesting, IGT included their Megajackpots prizes as part of the fun.
The game has 5 reels and 9 paylines. It's a video slot machine game, so you'll enjoy the video clips, which feature footage originally from the TV series. And you might even get tired of the I Dream of Jeannie theme song after a little while.
My favorite thing about this one?
It's a penny slot. In fact, it's impossible to bet much on this game, as the max bet — if you bet max on all possible paylines — is only $1.80. You must bet this much if you want a shot at the progressive jackpot, though.
How does the jackpot work?
You need to land 5 of the I Dream of Jeannie symbols on the first payline. This symbol is also the wild symbol for the game.
You can, of course, also expect a bonus game — "The Magic Bottle". When you get 3 magic bottle symbols on the center payline, you trigger the bonus round.
If you're a low roller, this might be the best TV show slot machine on the list.
Game Show Slot Machines Seem to Be the Most Popular of This Genre of Slots Game
Wheel of Fortune is the clear leader in the game show slot machines category. Most people have fond memories of watching Wheel of Fortune with their grandparents. and launching this slot machine game was like catching lightning in a bottle for the casinos.
In fact, Wheel of Fortune isn't just a single slot machine game anymore. It's an entire family of games with varying gameplay styles and options. I've even seen Wheel of Fortune added to other brands to merge their slot machine game with the popularity of this one.
The best thing about the Wheel of Fortune games is spinning the wheel. I've read reports of players who were so addicted to the idea of spinning the wheel that they were disappointed when they won a progressive jackpot and didn't get to spin the wheel.
Jeopardy might be a close second. It's probably the most popular game show on television right now, even after the death of its seemingly-immortal host, Alex Trebek.
Conclusion – TV Show Slot Machines
Those are my picks for some of the more representative games in the tv show slot machine category. Do you have any favorite television themed slots that I didn't mention?
If so, leave something in the comments about which games you like in this genre and why they're so great.