Potawatomi Casino vs Ho-Chunk Gaming Wisconsin Dells (2023) A great debate exists between Wisconsin gamblers – Potawatomi Casino vs Ho-Chunk Gaming Wisconsin Dells.
In this post, I discuss the Potawatomi vs. Ho-Chunk debate.
Which casino is better in 2023 – Potawatomi or Ho-Chunk?
Let's settle it today.
I'll talk about the pros and cons of each casino. At the end I'll pick a winner.
I enjoyed writing these posts comparing and contrasting casinos, See my posts about JACK Cleveland vs Hollywood Casino for an example.
Potawatomi vs Ho-Chunk Gaming: Comparing the Basics
Potawatomi Hotel and Casino is located in Milwaukee. It's just southwest of downtown, between Mitchell Park and I-94. Opened as a bingo hall in 1991, Potawatomi has undergone three major renovations. It's now one of the biggest gambling centers in the region.
Ho-Chunk Gaming Wisconsin Dells is just north of Baraboo. It's located south of Lake Delton in the Wisconsin Dells. Ho-Chunk started out as a small trailer selling discount tobacco. A bingo hall soon followed, and by 1984 there was legal and regulated gambling taking place on-site. Ho-Chunk Gaming is now one of the biggest gambling operations in the state.
Potawatomi boasts "more than 2,500" slots, 100 table games, 20 poker tables, a high-stakes slots area, and a bingo hall.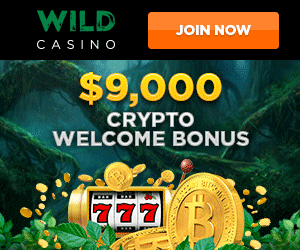 Ho-Chunk Gaming Wisconsin Dells has 2,200 slot machines, 20 table games, live poker, off-track betting, and bingo, though it's not played in a separate bingo hall.
Entertainment Options at the Two Biggest Wisconsin Casinos
The best way to compare entertainment options at these two places is to just show people what sort of events are coming up at both places.
Here's the list of upcoming entertainment events you can see at Potawatomi:
Soap Opera Festival (a meet and greet with stars from soap operas)
Tony! Toni! Tone! in concert
Jackie Fabulous (comedienne)
Country Gold Tribute (a concert featuring country music impersonators)
Carlos Mencia (comedian)
Here's the list of upcoming entertainment events at Ho-Chunk Gaming Wisconsin Dells:
Ashanti & Twista in concert
Colt For & The Lacs in concert
The Bob & Tom Show live
Hairball (80s tribute musical)
Magic Mike – 50 Shades of Men
It's impossible to say which set of entertainment options is better. It depends on who you are. I'd say this is an even split between the two casinos.
Comparing Accommodations at Potawatomi and Ho-Chunk Wisconsin Dells
I haven't stayed a night at either Potawatomi or Ho-Chunk, but based on reviews I've read online, they seem to have similar accommodations. Both sites go for a modern and clean design. They both charge about the same rate for a night's stay.
It's easy to compare the dining options at these two casinos. They both have a high-end steakhouse on-site. At Potawatomi, it's called Dream Dance Steak. At Ho-Chunk, it's Copper Oak Steakhouse & Lounge.
I've eaten at both restaurants a few times and I much prefer Dream Dance Steak. They have a three-course meal for $49. It includes a salad or soup, a couple of different options for steak, and a crème brûlée with whiskey apple compote. There's nothing similar at Copper Oak.
I also think the produce and meats are just generally fresher and better-tasting at the Potawatomi Hotel.
I have to give the edge to Potawatomi in this category, but just barely.
Potawatomi Casino Promotions in 2023
At the time of this post, I saw 5 Potawatomi casino promotions listed:
1 – Fire Keeper's Club Appreciation Day
One day each month (July 22, August 13, and September 16) Fire Keeper's Club members are eligible for one of eight hourly prizes ranging from $100 to $1,000 in free play. The casino is giving out 25 of these prizes. To be eligible, you have to be a member of the rewards club and you have to swipe your card at a promotional kiosk or in a slot machine on the day of the drawing.
2 – Monday Points Race
Rewards club members rack up points by playing eligible games every Monday. The top 300 points scorers in each rewards club level will win a prize, somewhere between $25 and $2,500 in free play.
3 – $500,000 Summer Promotions
115 rewards club members who play during a certain date range will split $500,000 in cash and free play.
4 – 5X Rewards Points
Every Tuesday, rewards club members earn 5X the rewards points for playing slots. The promotion runs between 6 AM and midnight every Tuesday in July.
5 – Wheel Spin Wednesdays
Rewards club members that earn at least 250 rewards points on a Wednesday can swipe their club card at the promo kiosk and play the Wheel Spin game. Prizes range from $5 to $10,000 in free play.
Ho-Chunk Gaming Wisconsin Dells Promotions in 2023
Ho-Chunk listed a few more promotions than Potawatomi.
Here's a breakdown of all of the Ho-Chunk Wisconsin Dells promos available at the time of this post:
1 – Cruzin' the Dells Giveaways
At the end of the month, Ho-Chunk is giving away a 2023 Chevy Camaro Convertible along with $500 free play prizes, cash rewards up to $1,500, and bonuses like points multipliers. You get one free entry just for showing up, and an additional entry for every 25 points you earn. You can also trade in comp dollars earned throughout the month for additional entries.
2 – 2 Hot 2 Handle
This is two giveaways, one at the beginning of the month and one at the end. The prizes are either $222 or $2,222. Ho-Chunk rewards four prizes a day along with other smaller prizes and bonus offers along the way.
3 – Veteran Promotion
On certain days, veterans earn $25 in free play and a $5 food voucher. You have to show proof of military service. Check the dates here on their promotions page.
4 – Rev Up Your Points Fridays
Every Friday in July you can earn between 2X and 5X bonus points by playing slots.
5 – Burnin' Rubber Hot Seats
Every Saturday the casino gives away $250 in free play between 10 AM and midnight.
6 – Spin 2 Win For All!
Every Wednesday, rewards club members can spin to win between $5 and $520 in free play.
7 – WONder Wheel! Tuesdays
Every Tuesday, members can spin the WONder Wheel for random prizes, free play, cash, "and more." Apparently past prizes include an iPad, a new iPhone, a $500 gift certificate to a local retailer, etc.
8 – B-L-I-N-G-O!
One day each month, the casino sells $1 B-L-I-N-G-O tickets. It's basically a raffle ticket. The prizes include gift certificates and instant cash payouts. There's a live DJ and the numbers are pulled a few times an hour.
Which Casino Is Better for Slot Machines in 2023?
Potawatomi has the most slots in the state. They have at least 300 more than Ho-Chunk Wisconsin Dells. That means Potawatomi's selection is about 18% bigger than Ho-Chunk's.
There's a steep drop-off after those two casinos. No casino outside of Potawatomi and Ho-Chunk have anywhere near those numbers. I say that to point out that these two casinos are close in terms of sheer size.
Because Wisconsin casinos don't have to post return percentages or anything like that, there's no way to say which casino has the best odds slots. I assume their games are set at about the same return percentage, since they're competitors and share a player pool.
As a slots player I prize variety over anything else. I'm the type of player that likes to hop around between different kinds of games.
I guess that's why I think Potawatomi Casino is the winner in the slot category, but it's a close call.
Which Casino Is Better for Table Games in 2023?
Potawatomi's table game collection includes baccarat, blackjack, craps, a few versions of casino style poker, and roulette. They also have a bunch of electronic versions of table games, but I'm pretty sure these are counted and classified with slots, along with video poker and any other machine game.
According to their website, they can run up to 100 tables at a time. Again, I'm not sure if that number includes machine games. It seems pretty high considering how many table games other Wisconsin casinos run.
For example, you'll find 10 live table games running most of the time at Ho-Chunk Gaming Wisconsin Dells. They have blackjack, craps, roulette, and "commission-free baccarat." You won't currently find any casino-style poker games at Ho-Chunk Gaming Wisconsin. A note on their website says they are "temporarily NOT offering" them.
I think Potawatomi is clearly the superior place to go for table gaming in Wisconsin. They have a wider variety of games and more tables running them.
Potawatomi Casino vs. Ho-Chunk Gaming (Which is Better in 2023?)
Potawatomi Casino won more categories than Ho-Chunk Gaming.
I'd say the one thing Ho-Chunk Gaming Wisconsin Dells has going for it is a bigger promotional program.
For my money, Potawatomi Hotel & Casino in Milwaukee is the better place to gamble in Wisconsin.
Conclusion: Potawatomi vs Ho-Chunk Gaming
The truth is you don't have to pick a side in the Potawatomi vs. Ho-Chunk casino debate.
Potawatomi Casino and Ho-Chunk Gaming Wisconsin Dells are less than two hours from each other by car. If you live in Fond du Lac, you're pretty much halfway between the two. They offer a similar range of games and entertainment.
Rather than argue over Potawatomi vs. Ho-Chunk Gaming, we should appreciate the variety of gambling available in Wisconsin and be glad there's even a debate to be held.