Loosest Slots in Carson City (2023 Best Odds Slot Machines) In this post, I discuss the loosest slots in Carson City, Nevada in 2023.
This information is valid as of the time of this post and I'll try to update it to reflect changes in the local gaming scene.
Gambling in Carson City
Nevada's historic capital city is in an unincorporated area. This really just means that it doesn't exist inside a county. But the only other capital in the US that doesn't lie within county lines is Washington, D.C. itself.
Carson City is 430 miles northwest of Las Vegas but even further away culturally. Where Vegas has flash, Carson City has a vase museum and Saturday Night Star Parties at the Jack Davis Observatory.
That's not to say Carson City is boring, just different from what people might expect from a gambling town in Nevada.
More than a dozen casinos exist within the vague municipal lines of Nevada's capital. Depending on who you ask, the total is somewhere between 13 and 16. For the purpose of this post, I considered all 16 casinos considered by anyone to be "in Carson City."
Carson City Slot Machine Returns & Payouts
You can read the Nevada Gaming Commission's Gaming Revenue Reports  for a sense of which slot machines in Carson City pay out the most.
This report shows the RTP figures month-by-month or year-by-year for slots in Carson City. It's broken down by denomination.
While this report won't tell you specifically which machines pay out the most, it can help you make decisions about which games to play: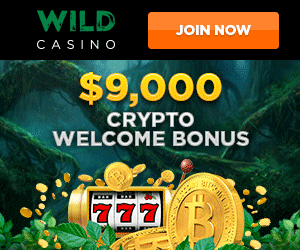 In 2021, the last year for which we have a full report, the best-paying machines in Carson City were multi-denomination slots. Across all 400+ machines in the city, these had an average RTP of 93.64%.
Up next in terms of average RTP are the $1 slots, which have an average RTP of 93.37%.
Carson City's 250+ penny slots have an average RTP of 92.17%, which isn't bad for penny slot games.
The worst-paying slots in the city in 2021 were the $0.25 games. The average RTP across all 110 games was 88.33%.
There's no reason to think these trends have changed significantly since the end of 2021. It's likely the games you're playing have similar average RTPs to the numbers above.
If you want more up-to-date information on slot machine payouts in Carson City, you can head to the Gaming Commission page linked above and zoom in on the percentages for the most recent reported month.
The Best Casinos to Play Slots at in Carson City
The 3 casinos listed here are the best-reviewed in town. That usually means they have the best gaming along with decent restaurants and customer service. It often means the parking situation is good, too.
I didn't pick these three Carson City casinos for their slot offerings necessarily. Those picks are in the next section in the post. These are just the 3 casinos that seem like the best in the area based on actual visitor reviews.
1 – Gold Dust West – Carson City
Gold Dust West Carson City earns good review for their clean and modern accommodations. The on-site restaurant, a 24/7 steakhouse called Grille, earns solid reviews for lunch and dinner service. Gold Dust West Carson City is home to 350 slot and video poker machines. You can also find live dealer games of blackjack, Three Card Poker, and craps. A William Hill sportsbook is attached.
2 – Casino Fandango
One of the newest casinos in Carson City, Casino Fandango earns good reviews across the board. It gets some of its best reviews from slot gamblers. That's because it has the biggest gaming floor in the city in terms of square footage (more than 40,000). Casino Fandango is home to more than 700 slot and video poker machines. That's one of the biggest slot collections in Carson City.
3 – Max Casino
Max Casino comes close to being a boutique gambling property. The casino is on the small side, home to 180 slot and video poker games and a handful of live dealer table games. An attached William Hill sportsbook expands the gaming options somewhat. While the on-site Black Bear Diner is far from a boutique experience, their basic breakfast earns rave reviews from gamblers. It's not a huge casino, but it's beloved by guests.
Which Casino in Carson City Pays Out the Most?
Since Nevada doesn't release revenue reports for every gaming property, it's impossible to say which specific casino in Carson City pays out the most.
That said, I can point you to the casinos in town that have the most of the area's highest-payout slots. These best-paying slots are easy to find since they're the multi-denomination machines. So long as you avoid machines that accept just one coin size, you're probably playing the best-paying slots in Carson City.
Here they are in alphabetical order:
1 – Bodine's Casino
Slots fans looking for game selection as well as easy parking and a well-reviewed restaurant should check out Bodine's in Carson City. The 30,000+ square foot casino floor at Bodine's hosts 310 slot and video poker machines. Bodine's is home to two bars, a 24-hour restaurant, and a sports and racebook with what they claim is the largest concentration of big-screen TVs in northern Nevada.
2 – The Carson Nugget
The Carson Nugget is the oldest still-operating casino in the city. Of the 315 slot games at the Carson Nugget, five dozen are multi-denomination games. That means their average payout is the best in Carson City. That gives you a decent amount of choice when it comes to Carson City's highest-payout slots. Go inside to the Eatery and try the Awful Awful Burger. Thank me later.
3 – Slotworld Casino
It's all about the slots at Slotworld. The site is home to 340 slot games and a few video poker and other machine games and nothing else. While you won't find live dealer blackjack or craps, you'll find nearly 100 multi-denomination slots. As far as I can tell, Slotworld Casino is home to more of the best-paying Carson City slots than anywhere else.
The Best and Loosest Slots to Play in Carson City
Wondering what slot machines win the most in Carson City?
Below are examples of the most popular slots in Carson City. Because each of these games is available at various casinos in the area in multi-denomination versions, you can take your pick.
1 – Lightning Link Slots
The Lightning Link series by Aristocrat is popular all over Nevada. That's as true in Carson City as in Reno or Vegas.
Lightning Link's base game is a three-reel slot. It has 50 pay lines. Every Lightning Link slot I've ever seen is multi-denomination, so when you see one, you can safely assume it's one of Carson City's best-paying games. Coins can be set to lots of different values between $0.01 and $5 each.
As for gameplay, Lightning Link is four games in one. Each mini-game has its own theme. Each also has a unique bonus game structure. Since Lightning Link is a progressive game, the goal isn't just bonus rounds, it's to get a piece of the game' s three-tiered progressive prize.
Aristocrat says the average RTP on Lightning Link is 95.1%. There's no way to verify that the game you play in Carson City will be a 95.1% payout machine. It might be, it might not be.
2 – Buffalo Stampede
Aristocrat has another hit slot series in Carson City. Buffalo Gold used to be just one game, but it's expanded into a series. The themes are light and on the generic side – images of buffalos and vague frontier American scenes.
Popular mainly at tribal casinos at first, they're now fan-favorites all over the country. In part, that's down to their status as multi-denomination slots. These are fast become the games of choice for the typical American slots player.
Carson City is as stuffed with Buffalo Stampede games as any other small American gaming jurisdiction. You can find variants like Buffalo Grand, Buffalo Diamond, and Buffalo Gold Stampede at all the area casinos and slot parlors I've been to.
Aristocrat says these games range from 90% up to near 96% in terms of RTP. Again, you can't know what the return percentage of any particular slot machine you play is, but you can pick multi-denomination games in Carson City to give yourself the best chance of playing a high-paying Nevada slot game.
3 – Ocean Magic Ultra
IGT's Ocean Magic Ultra is popular in Carson City in a way I haven't seen in any other gambling jurisdiction.
It could have something to do with the slot's multi-denomination status, since that makes it one of the city's best-paying slots. It could also be because you can place a max bet for as little as $1 per spin.
IGT says it produces Ocean Magic Ultra games between 92.18 and 96.07%. You can't know for sure what the game you're playing is set to. So long as you stick to the multi-denomination version, you'll give yourself the best chance at winning at Carson City slot games.
Conclusion
Finding the loosest slots in Carson City means knowing where to play and what slot games to pick when you get there. Carson City is an off-the-beaten-path gambling destination, a charming alternative to the hustle of Las Vegas 7 hours to the southeast.
If you have more to offer on the best paying slots in Carson City, please leave a comment. I'll check it out and add your information to this post to help other Carson City slots players.