Loosest Slots at Miami Valley Gaming (2023 Best Slot Machines) Looking for the loosest slots at Miami Valley Gaming? I can help guide you to them.
This post shares every fact available about the slot-style games at Miami Valley.
Included are notes on the facility, data on slot machine returns and payouts, and coverage on the best and most popular Miami Valley Gaming Slots.
Everything You Need to Know about Miami Valley Gaming
Miami Valley Gaming is one of just eleven casinos/racinos in Ohio. I've written about two other big casinos in Ohio in this post, JACK Cleveland Casino vs Hollywood Casino Columbus, so be sure to check that out, too.
Miami Valley is primarily a harness racetrack. Live and simulcast racing takes place all year long. The site was built as a replacement for Lebanon Raceway, an outdated but beloved harness racetrack just a few miles away.
That means Miami Valley Gaming is technically a racino. Because it's a racino, the games it hosts aren't technically slot machines. They're VLTs, or video lottery terminals. There's more discussion of this in the VLT Gaming section below.
Miami Valley is the second-largest gaming spot in the state in both gaming floor size and number of gaming machines. Only Hollywood Casino Columbus is larger, and it isn't by much. At last count, there are around 1,900 VLT machines at Miami Valley. Hollywood Casino has about 2,400 slot and video poker machines.
Miami Valley Gaming benefits from good geography. It's about 40 minutes from both downtown Cincinnati and Dayton, Ohio, and just a couple of hours by car from both Indianapolis, Indiana and Columbus, Ohio. All told, there's something like 4 million people living within 200 miles of Miami Valley.
VLT Gaming at Miami Valley
The machines at Miami Valley Gaming are video lottery terminals. These are usually called VLTs. They look and behave like slot machines but are modified so that they're technically lottery games.
VLT games are popular in areas and contexts where traditional slot gambling isn't possible. In states where lottery play is common, but casino gambling is illegal, VLT machines are a good fit. Tribal gaming often depends on VLT machines and even lottery-style table games. Operating VLT machines usually requires a less-expensive set of licenses and less-invasive regulation.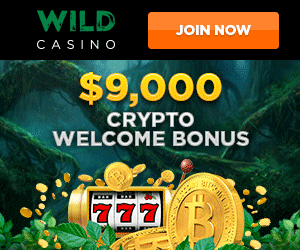 All of Miami Valley's machines are VLTs. They operate based on the rules of instant win lottery scratch cards. Players won't notice the difference. VLTs are designed to operate just like slot machines. The only noticeable difference is that there may be a small sign or sticker that indicates the game is run on lottery or bingo rules.
The Loosest Slots at Miami Valley Gaming (Slot Machine Returns & Payouts)
The Ohio Lottery doesn't report gaming revenue or any other data about specific VLT machines. Instead, you can find statewide monthly and annual reports of VLT revenue. That makes it difficult to say exactly which VLT machines at Miami Valley are loose.
For the year 2021, the average VLT machine in Ohio had an RTP of around 90.75%. Understand that in a typical month, some 10,500 machines are available statewide. With a sample size that large, it's possible that you can find lots of machines closer to 95%. I can't say for sure.
I can say a few things for certain about Ohio VLTs based on statistics available from the state of Ohio. The Ohio Lottery reports that a typical Ohio VLT wins about $306 a day. That comes from an average play of 114,400 credits per day per machine. The Ohio Lottery earns about $400 million a year from VLT machines.
For the year 2021, the average VLT machine at Miami Valley Gaming had an RTP around 91.1%. That's a bit higher than the statewide average. Miami Valley's VLT machines earn about $262 a day. That's nearly $50 below the state average.
Which Miami Valley Gaming Slot Pays Out the Most?
Miami Valley Gaming offers VLT machines produced by a number of the biggest names in the industry. You'll find VLTs by Bally, Aristocrat, Everi, and a number of other big-name designers.
Unfortunately, due to the way the state of Ohio publishes game data, it's impossible to say which games at Miami Valley Gaming pay out the most.
We know that a typical VLT at Miami Valley has an RTP around 91.1%. But, because that's an average, it's likely that as many games have a better RTP as have a worse one. Also, since game data isn't published on a machine-by-machine basis, I can't tell you which games have a higher return than others.
To make things even more complicated, I don't have access to a complete list of VLT machines on offer at Miami Valley right now. The gaming floor holds nearly 2,000 of them. It would be a long list to comb through if I even had a list.
The best I can do is share my own limited experience playing VLTs at Miami Valley and a shortlist of good games that I know for sure are available onsite.
The Best 4 Slots to Play at Miami Valley Gaming in 2023
These four slots are popular at Miami Valley Gaming. That tells me something about them. Most slots players won't keep pushing money into a bad game.
I can also give personal experience, having played these titles before at Miami Valley.
A trend you'll notice as you read through these brief reviews is the presence of progressive jackpots. Slots players love progressives, and Miami Valley Gaming responded in kind, stuffing the casino floor with tiered jackpot games.
Progressive games are the most popular VLTs at Miami Valley Gaming, by far.
These four games aren't listed in any particular order. They're just four excellent VLT slots to play at Miami Valley Gaming in 2023.
1 – Grand Bars
Grand Bars is a 5-reel 10 pay line slot with four rows of symbols and a nine-tier progressive jackpot. It's a classic-style VLT slot game with a bet range between $0.50 and 250 credits per spin. Aristocrat Gaming designed Grand Bars as a blend of classic-style tech and gameplay with more modern bonuses and jackpot amounts.
In other words, Grand Bars is designed to be simple. The symbols are the familiar fruit and 7s of old-school mechanical slots. The slots players I see gathered around Grand Bars games are chasing one of a laundry list of progressive top prizes.
The game's Jackpot Hit symbols act as scatters. Lining up seven or more triggers a progressive jackpot.
2 – WINLINE
WINLINE by Everi Gaming offers a five-tier progressive jackpot and a simplified game style. This is a 5-reel and 25-pay line slot with five rows of symbols, all familiar to slots players. The lemons, cherries, and playing card logos used on WINLINE are the standard bearers of the casino industry.
Players are chasing the game's logo symbol. Lining up different combinations of WINLINE symbols leads to the game's only bonus round (a free spins game) as well as those tiered progressive jackpots.
3 – Little Shop of Horrors
Everi Gaming's Little Shop of Horrors VLT slot is the only licensed game on this list and one of the few licensed games on the floor at Miami Valley. The game uses actual video and audio clips from the 1986 film starring Rick Moranis and a brilliant Frank Oz-designed puppet. The game has a five-tier progressive jackpot system and a free spins round.
This is a 5 reel slot with 30 pay lines. Every time you win, you "feed the plant," and as you win more, he grows in size, until he bursts, revealing instant prizes and free spins. You can bet between $0.20 and $1 per spin. That's an easy to understand bet range that's well within most slot players' bankrolls.
4 – Captain Riches
Captain Riches is a pirate-themed VLT slot that stands out from the rest of the games on this list for its unusual reel layout. The game's five reels have either 3 or 4 rows of symbols. Captain Riches has 50 pay lines, and is a true penny slot, with denomination fixed at $0.01. Bet range is between 75 and 750 credits per spin.
The chase even in Captain Riches is, of course, the three-tier progressive system. But the game also has a random bet multiplier mechanic that can increase wins, a wild symbol, a free spins bonus round, and a wild reel feature triggered by accumulating small wins over time. The game is stuffed with special features, especially compared to other VLT machines.
Conclusion
Miami Valley Gaming is the top racino and one of the top gaming spots in all of Ohio. Understanding how the VLT machines at Miami Valley work, and how to find the VLTs with the best possible returns, is important for enjoying all the gaming and racing action on site.
You are now well-equipped to find the loosest slots at Miami Valley Gaming. You understand how VLT machines work. And, you know that I can't point you toward a specific game and say, "This is the loosest VLT slot at Miami Valley."
But you also know how to find VLT games that pay out a little more frequently than others.