List of Slot Machines in Reno (Find Casinos 2023) I'm a big fan of gambling in Washoe County, Nevada. Getting outside of Las Vegas is good to clear the head and it feels nice to rub elbows with regular folk for a change. I've wanted to create a list of slot machines in Reno for a long time because I think I can help people who are preparing for a slot trip to the city.
Reno has a lot of nicknames. It's the biggest little city that gets no respect, and all that. Cut through the marketing and you'll find a perfectly serviceable gambling destination.
Washoe County produces around $90 million of gambling revenue a year (source). That puts Reno and Sparks casinos on par with Oklahoma tribal gaming, at least in terms of revenue. The area around Reno is full of opportunities for adventure. I know people who go horseback riding and hiking on their slot trips to the area. I'll confess to having gone bathing in a natural hot spring or two after a long day of casino play.
It's a unique place to play slots. If you're considering a trip out west to Nevada's second-largest gambling destination, check out this list of slots in Reno before you visit.
Reno Slots Players Have Options
Reno is home to 14 casinos that I would consider the traditional Vegas-style format. These are the properties that report at least $1 million of revenue per year. They look like the casinos you see in the movies, complete with waitstaff, aisles of machine games, dozens of live tables, big crowds, and all the trimmings.
In 2021 (the last year for which complete revenue figures are available), these 14 casinos hosted about 9,000 different slot machines in at least eight different denominations. That amount of choice is hard to wrap your head around. That's about 650 different slot games at each of those big casino sites.
Compare it to the number of table games available. At those 20 traditional-style Reno casinos, you'll find an average of 15 table games. That means slots players have more than 40x the choice of blackjack and roulette players.
This crush of choice – so many denominations, so many different styles of playing, so many flashing lights and sound effects – is part of how a casino confuses its guests. Call me a conspiracy theorist if you want, but I've read enough about the industry to recognize their tactics.
I want to help you cut through the noise and distraction with this list of slot machines in Reno. Let's start by discussing how to find the best slots in the city.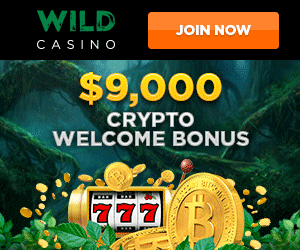 How to Find the Best Slot Machines in Reno in 2023
Lots of people have read our list of slot machines in Vegas and demanded the same coverage for Reno.
Here's how to find the best slot machine in Reno in 2023:
1- Stick to Nickel Slots
The "best slot machines in Reno" are the ones that pay back the most. Based on recently reported revenue figures, the best-paying Reno slots are the $0.05 denomination games. Nickel slots have an average RTP of 96.94%. The area's average slot machine RTP is 94.56%, meaning those quarter slots payout about 2.5% more than average.
Here's a big counterpoint:
Most slot machines are going multi-denomination. In Reno in 2021, nearly half of all slots offered players the choice of at least two denominations. That limits the effectiveness of revenue reports based on game denomination.
Here's some good news, though:
Reno's multi-denomination slots have an average RTP of 95.05%, still slightly better than average, by about 0.5%. Playing those multi-denomination slots in Reno will still put you ahead of the average slot machine, though I'm not sure most people will notice the 0.5% difference.
2- Avoid Quarter Slots
The worst machines in Reno are the $0.25 slots. They have an average RTP of 92.49%, more than two full percentage points worse than the city's average slots.
When you compare a typical $0.25 slot at 92.49% to a typical $0.05 slot at 96.94%, the difference is even starker. A 4.5% difference in RTP is significant, and even slow or low-bankroll players will notice a difference in the games' variance.
More good news, the quarter slot (and its terrible payout percentage) is disappearing from the Reno-Sparks area. In 2021, there were just 156 quarter slots in the 20 big casinos in Reno, which is less than 8 per site.
3- Try High Roller Slots (If You Have the Bankroll)
Reno isn't a big high-roller destination. Why would a whale go to Reno when they could be lavishly entertained and rub elbows with the annoyingly famous in Las Vegas?
This isn't to say that rich people don't go to Reno or that big spenders don't spend time in Washoe County. It happens.
My point is just that your high-limit options in Reno are likely to be limited relative to what you'd find far to the south.
For example, there were 10 $25 dollar high limit slots in all of Reno in 2021. They performed really well, in terms of payback percentage. The average RTP for these ten slots was 97.42%, which is better than the city's average by about 3%.
Why doesn't everybody just play those $25 slots?
Let's say you play 500 spins an hour (which is pretty slow). That's an outlay of $12,500. Okay, you're likely to win back around $12,175. That's still $325 an hour for some of the simplest slot play on the floor.
The easy way around this is to play just a few pulls on one of Reno's rare $25 slots, just to see what it's like. These games offer really big jackpots, which is the whole point of playing at $25 a pull. If you have a few hundred bucks you don't mind losing in the hopes of winning thousands, try one of Reno's best-paying $25 high-limit slots.
4- Skip the Slots and Bet on Baseball Instead
Would you be surprised if I told you that betting on baseball is some of the safest gambling in Reno?
If you're genuinely worried about the relatively bad payouts on Reno slot machines, skip the slots and head to the sportsbook during baseball season.
Why baseball?
The sportsbook's win percentage on baseball bets in Reno for 2021 was 4.84%. That's the same as a 95.16% RTP for baseball bettors. Also, you have to figure a sizable part of that 4.84% the books win comes from chumps stumbling in drunk from the casino with no idea how to bet on sports.
Baseball is beatable, particularly in Reno. NFL bets in the city give the books almost twice the edge at 9.57%. Parlay bettors are the books' best friends, giving the oddsmakers an edge of more than 25%.
The 1.5-run fixed point spread you find in the MLB is an easier gamble than the varying point spreads in football and basketball. The long schedule and grueling physical demands of the game have produced trends that baseball bettors use to their advantage.
If you find yourself frustrated by Reno slots between April and October, hop over to the sportsbook and drop a baseball bet or two. Back favorites on the run line because they get plus money. Thank me later.
Reno Slots for Budget Gamblers
No list of the loosest slots in Reno would be complete without coverage of Reno's favorite gambling machine, the penny slot.
In 2021, Reno was home to about 4,000 penny slots. Their average RTP is 95.48%. That's a little more than 1% better than the average slot.
That's actually an incredible thing to say. Statewide, penny slots tend to be a point or two worse than the average RTP. In Reno, you actually do better than average by picking penny slots.
And with 4,000 or so different games to choose from, you'll never run out of new options.
The Best Mid-Range Reno Slots
As I've already covered above, those $0.25 slots that tend to be better than average in other gambling jurisdictions are actually terrible machines in the big casinos of Reno.
I suggest people avoid $0.25 slots in Reno. That means, outside of multi-denomination games, I tend to point mid-range gamblers toward dollar Reno slots.
In 2021, there were 488 dollar slots at the biggest casinos in the city. That's about two dozen per casino. Not a huge amount of choice, but more than you might expect for a game with a mid-range denomination. Or one in a city that's moving more towards multi-denomination games.
The average RTP for a dollar slot in Reno is 94.86%, slightly better than the state average for all slots.
High Roller Slot Machines in Reno
All the $25 and $100 denomination slots in Reno are high roller slots. You can spend some serious coin chasing jackpots on these games. There aren't very many of them – twenty total in 2021. The average RTP is 97.05%, well above average for a slot machine in a big casino in Reno.
How does that compare to Vegas?
Very favorably.
Those same $25 and $100 slots in Las Vegas have an average RTP of 94.27%. Your time pushing big dollar amounts through high limit slots in Reno should be less costly than time playing the same games in Vegas.
Of course, in Vegas, you have your pick of more than 200 such games. Plus, you're in Las Vegas. Some people just prefer Vegas to any other gambling jurisdiction.
I'd rather chase jackpots for less money than lose more cash in a fancy environment. To each their own.
Conclusion
Once, Reno was neck-and-neck with Las Vegas as a tourist destination. From quickie divorces to hotel-casino resorts, what's popular in Vegas today didn't begin in Vegas. While Reno is still a bustling gambling metropolis, there's no denying that it just isn't quite Sin City.
But that doesn't matter. Washoe County has natural beauty you won't find anywhere near Las Vegas. It's less crowded, a lot folksier, and in most cases cheaper to visit than the infamous city to the south.
Before you head out on your Reno-Sparks slot machine adventure, read this post a few times and familiarize yourself with the list of slot machines in Reno. It'll help you cut through the aisles and aisles of mesmerizing games and focus on the titles that give you the best chance of winning.
See also:
More Reno Casinos
More Slots Articles