Jurassic World Slots Review (And Where to Play Online) Jurassic World slots is the latest machine available in Microgaming online casinos in the Jurassic Park slot machine franchise. Based on the Jurassic World movie released in 2016, Jurassic World slots is a fun game. And it incorporates the best parts from the movie with many advanced features found in other slots games by Microgaming.
Here's a complete review of the Jurassic World slot machine. This review includes all the special features found in the game and the best places to play online. You can play Jurassic World slots on a wide range of devices. Those devices are listed in the second section below.
The Jurassic World Slot Machine Game
The Jurassic World slot machine uses modern technology to provide a visually stunning game. Gameplay starts with a movie-quality introduction screen. You're also going to experience movie quality video throughout the game.
The main gameplay uses a five reel setup with three rows.
And this slot machine uses the (now-common) 243 pay line scheme.
If you're a veteran online slot machine player, you're likely familiar with 243 pay line slots games. But if you're not familiar with 243 ways to win machines, they're simple to play. You don't have to choose how many pay lines to activate. Instead, you simply make one bet, and all of the pay lines are active.
243 lines works is from left to right like most slots games. The good news is that it doesn't matter what you get on the first reel, as long as at least one symbol on the second reel matches or is a wild.
Special features for Jurassic World slots include locking wild symbols, three free spin bonus triggers, and multipliers. The wild symbol uses a blue background. It's a skeleton of a dinosaur that fans of the film will instantly recognize.
The wild symbol can stack to fill an entire reel on the play screen. And when it appears on the first or second reel from the left, you're guaranteed to have a winning spin.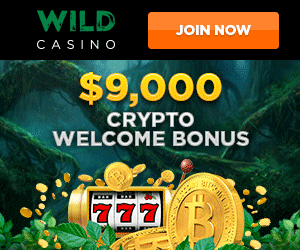 On What Devices Can You Play Jurassic World Slots
Jurassic World slots is a browser-based game, so you can play it on almost any device. In addition, a download isn't required, so you don't have to worry about software compatibility issues. So basically, if you can access the internet using a device and your device has an internet browser, you can play Jurassic World slots.
Here's a list of the common devices you can use to play Jurassic World slots.
Apple phones – You can play Jurassic World slots on Apple phones.
Android phones – Phones using an Android operating system are compatible with Jurassic World slots.
Apple tablets – Apple tablets are set up so you can play Jurassic World slot machines on them as well.
Android tablets – Tablets and pads that use an Android operating system and have an internet browser can be used to play this slots game.
Laptop computers – Laptop computers are one of the best ways to play Jurassic World slots. The screen size is the only difference between playing this game on a mobile device and a laptop or desktop computer. The gameplay is the same.
Desktop computers – I know that most people have switched to mobile devices and laptops, but you can play Jurassic World slots if you still use a desktop computer.
Jurassic Slots Gameplay
If you've played any online slot machine that uses the 243 pay line mechanics, you will find Jurassic World slots familiar. However, if you haven't played one of the machines using 243 pay lines, here's everything you need to know to play Jurassic World:
The first step is deciding how much you want to bet on each spin. All of the pay lines are active on each spin, and when you win, you receive a multiple of your wager. You don't have to bet the maximum amount to unlock any special features or higher payouts.
Jurassic World slots use scatter symbols, wild symbols and has three free spin triggers. And the game has an interesting feature with the free spin games.
You unlock one of the three free spin games when you get three or more scatter symbols. The scatter symbols can trigger free spins anywhere on the five reels.
When you unlock a free spins game, the game you play is random until you unlock free spins 15 times. If you play long enough to unlock free spins 15 times, you get to choose which free spins game you want to play.
The free spins games are called:
Raptor Den
Creation Lab
Gyrosphere Valley
Jurassic Slots Tips and Strategies
The best strategy you can use when you play Jurassic World slots is to play within your budget. I know that's not a big secret, but there aren't many slots strategies you can use when playing online slots that will change your results.
But I do have a couple more things to share with you that might help you win:
When I play Jurassic World slots, I always make the minimum bet. The main reason why I always make the smallest bet is because I want to maximize the length of time I can play. And when I make smaller bets, my bankroll lasts as long as possible.
The other strategy I use when I play slots is to always play with a bonus. Because Jurassic World is a Microgaming slots game, there are many different online casinos where you can play the game. So you can get a bonus at one Microgaming casino, and when the bonus is used up, you can get another bonus at another Microgaming online casino.
A strategy that I use when I play slots is to divide my bankroll, including a bonus, into three or four equal parts. Then, I start playing slots and stop playing when my bankroll part is depleted or when I hit a big win. When you use this strategy, you know you can play a minimum of three or four sessions before you have to refill your bankroll.
What I Liked about Jurassic World Slots
I don't play a lot of fancy slot machines. I enjoy simpler slots games. So, I don't usually pay much attention to the quality of the graphics when I play slots.
But the graphic and video quality of Jurassic World slots really impressed me. At times, I felt like I was enjoying a film in a movie theater.
The other thing I like about Jurassic World slots is that it has three different free spin triggers. As you know, if you play online slots, unlocking free spins is one of the best ways to hit a nice win and make up for some of the money you lose during regular gameplay.
I may be a little bit jaded because of reviewing so many slot machines, but it takes a lot for an online slots game to make me sit up and take notice. Jurassic World is a solid game, but the only thing that stands out for me over some other online slots that use the same mechanics is the video quality.
What I Didn't Like about Jurassic World Slots
I played on my Android phone first, and while the game was still good, I didn't care for it on the small screen. But you should also know that I usually prefer playing slot machine games on my laptop because I like to play with a larger screen.
When I switched over to play on my laptop, I enjoyed the game more. My daughter tried the game on her iPhone, and she liked it. She plays a lot of games on her phone, so I trust her judgment more than mine when testing mobile devices.
I'm also not a huge fan of 243 pay line slot machines, but this isn't a complaint that's centered on Jurassic World. I'm an old-timer who started playing slots on a three reel machine, and I like to track the pay lines. But when you compare this game to other 243 pay line machines, this slot machine is just as good as any other game I've played.
The final thing that I didn't care for was the theme. Once again, this is more of a personal preference than a complaint about this particular game. I didn't enjoy the Jurassic movies much, so the slot machine didn't do much for me.
Where to Play the Game Online (Top Casinos)
Jurassic World slots are offered by online casinos using Microgaming software. You can find some online casinos that only use Microgaming software, but most online casinos use more than one software provider.
Most Microgaming online casinos offer the full suite of Microgaming slot machines. But you need to check each casino to verify they include Jurassic World slots. However, if you want to play this specific game, you shouldn't have any trouble finding it because most online casinos using Microgaming software offer this machine.
The only other thing you need to be aware of is the availability of online casinos where you live. Online casinos that offer Microgaming software games are available in many areas, but there are some places where players can't play. And the restrictions can vary from online casino to online casino.
The main thing you need to know is that if you visit a Microgaming online casino and can't play there, visit one of the other online casinos that offer Jurassic World slots.
Here's a list of popular online casinos where you can play Jurassic World slots.
BetMGM Casino
Borgata Casino
32 Red Casino
Mr Green Casino
Sloto Cash Casino
Conclusion
Overall, I like this game. If you're a fan of the previous Microgaming Jurassic Park slot machine, you definitely want to try this one. And if you like Microgaming 243 pay line slots games, you should add Jurassic World to your list of games to play.
Jurassic World slots are easy to play because you only have to decide how much you want to wager. All 243 pay lines are active with any bet. And you don't have to track all of the pay lines on each spin.
Finally, if you enjoy slots games with top-end graphics, Jurassic World won't disappoint.