JACK Cleveland Casino vs Hollywood Casino Columbus (2023) If you're looking for the best casino in Ohio, it comes down to two options. JACK Cleveland Casino vs Hollywood Casino Columbus makes it tough to pick which is best. But that's exactly what this post is designed to do.
Hollywood Casino in Columbus claims to be the biggest casino in Ohio. But does the size of the casino make a big difference, especially since both of the top contenders claim 100,000 square feet of gaming space or more?
By the end of this post, you're going to have all of the information you need to decide which casino is better in 2023. But the truth is that neither is a bad choice for casino gaming.
Travel Considerations for Ohio Casino Comparison
The casino you decide to visit in Ohio usually depends a great deal on where you live. While there are a few other places to gamble in the state, there are only three big casinos.
Cleveland, Columbus, and Cincinnati each have a big casino. And these happen to be the three largest cities in the state.
If you live in Cincinnati, the odds are that you gamble at the Hard Rock Casino in Cincinnati. And if you live in Columbus, you probably play at the Hollywood Casino. Finally, if you live in or near Cleveland, the JACK is where you probably play.
All three casinos are big. And they're all nice. But the JACK and Hollywood are the two best in the state. And Columbus and Cleveland are only separated by a short trip up or down Interstate 71.
The other thing to consider about Ohio casinos is Columbus doesn't have any competition close. And Cleveland doesn't really either. But there are several casinos just across the Indiana border from Cincinnati, so local gamblers have more options.
A Few Facts about the 2 Best Casinos in Ohio
Here's a list of a few facts about JACK Cleveland Casino and Hollywood Casino Columbus. After you learn a few facts, I'll jump into a head-to-head comparison to determine which is better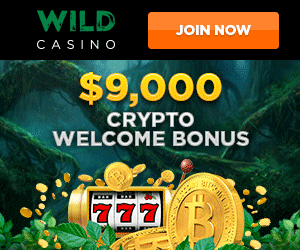 JACK Cleveland Casino is owned by JACK Entertainment. It's located at 100 Public Square, Cleveland, OH.
The JACK is a big casino and entertainment venue that looks and feels like most big casinos. With 100,000 square feet of gaming space, the JACK has something for every type of gambler.
One odd fact I learned when researching this post is the JACK site claims they have 95,800 square feet of floor space, but 100,000 square feet of total gaming space. To gamblers like you and me, we'll never notice the difference. But it did make me wonder why there's a discrepancy.
Hollywood Casino in Columbus is owned by Penn National Gaming. The casino is located at 200 Georgesville Road, Columbus, OH.
Georgesville Road is on the southwest side of the city. It's not the best part of town, but the casino is large enough that it feels safe to it.
With 160,000 square feet of total gaming space, Hollywood can rightfully claim to be the biggest casino in Ohio.
JACK vs Hollywood Entertainment
If you're looking for Las Vegas style entertainment at an Ohio casino, you're going to be disappointed. In fact, both of these Ohio casinos are focused on gaming and treat entertainment as an afterthought.
Hollywood Casino in Columbus offers limited entertainment, including local bands and trivia night. Every Thursday night you can join the Columbus trivia challenge. Friday and Saturday nights are the times to catch local bands.
The JACK doesn't offer much in the way of entertainment. While they do offer dining options, the casino doesn't offer regular entertainment.
In this category, Hollywood is better than JACK. But the entertainment in Hollywood Casino isn't anything to write home about.
Staying at the Jack and Hollywood
When you think about a casino in Las Vegas or Atlantic City, you probably think about the biggest and best. And these casinos and entertainment complexes have hotels.
But neither the JACK in Cleveland nor the Hollywood in Columbus offers hotel rooms. While both casinos have many hotels located close by, you can't stay on the same property as the casino.
The hotel category is a draw.
Food Options and Other Amenities
Every big casino I've ever visited had dining options. Some of them have a lot of options, and some are limited. Sadly, the JACK and Hollywood fall on the limited options side.
Here's a list of dining options at the JACK:
Stack'd
American Burger
Seven Chefs Buffet
Wahlburgers
Rock Bar and Lounge
Legends Bar
Vintage 51
Here's a list of dining options at Hollywood Casino:
Wahlburgers
Zen Noodle
h. Sports Bar
The Lounge at Final Cut
Mikey's Late Night Slice
Dirty Frank's Hot Dog Palace
While there aren't a lot of options at either casino, the JACK comes out slightly ahead in the dining area.
2023 Promotions for the Jack and Hollywood Casinos
Both JACK Casino and Hollywood Casino offer ongoing and monthly promotions. Neither offers the best group of promotions I've seen, they both offer at least one promotion for just about any type of casino player.
Here's a list of promotions at the JACK:
Rookie signing bonus when you sign up for ClubJACK. Includes a free gift on your first day, free play on your second day, free entries every month, and ongoing perks.
50+ Prime Players promotion
Giant Eagle gift cards
Special JACK Mobile offers
Play It Up
Camping gear giveaway
Visa gift card giveaway
Here's a list of promotions at Hollywood Columbus:
MyHeroes is a special ongoing benefit for active duty military and veterans.
MyChoice is the name of the Hollywood players club. Includes up to $150 free, special slots tournaments, and other promotions.
Other promotions vary by month. Examples are cash multipliers, extra club points for dining, slot tournaments, jackpots, and lower table game minimums.
Does the Jack or Hollywood Offer Better Slots?
Slots are the main attraction for gamblers at both Hollywood Casino and the JACK.
JACK Casino offers over 1,000 slot machines and video poker games. The limits available range from penny slot machines to $100 per spin machines in the high limit area.
Popular slot machines available at JACK include:
Lucky Wealth Cat
Wonder 4 Tower
Wonder 4 Boost
Lock It Link
Ultra How Mega Link
Dragon Link
Ultimate Fire Link
Hollywood Casino offers over 1,900 slot machines and video poker games. Slots with normal denominations, from penny slots up, fill the main gambling floor in the casino. And they have a high roller room holding 78 slot machines with denominations up to $100.
Here's a list of featured slots games at Hollywood Casino:
Dollar Storm
All Aboard
Regal Riches
Dragon Link
Lightning Link
Ultra Hot Mega Link
The Vault
Other than the number of slots games available, the JACK and Hollywood are about the same in the slots area. Hollywood gets a slight edge because they offer almost twice as many slot machines as the JACK.
Who Offers the Best Casino Table Games?
Full service casinos offer more than slot machines. And both the JACK and Hollywood have a large selection of casino table games.
The JACK has almost 100 table games, including all of the casino classics and many with progressive jackpots.
Here's a list of table games at the JACK:
Craps
Roulette
EZ Baccarat
3 Card Poker
Pai Gow
Crapless Craps
Ultimate Texas Holdem
Mississippi Stud Poker
DJ Wild
Hollywood Casino offers 65 table games, and also has classic games and some progressive jackpot games. They also have stadium style electronic table games if you're looking for a new experience.
Here's a list of table games at the Hollywood Casino:
Blackjack
Craps
Mini Baccarat
Mississippi Stud
Roulette
Ultimate Texas Holdem
3 Card Poker
Dai Baccarat
Craps Free Craps
Face Up Pai Gow Poker
In the table games category, both casinos offer pretty much the same options. The JACK has a few more tables, so they get a slight edge.
JACK Cleveland Casino vs Hollywood Casino Columbus (Which Is Better in 2023?)
When considering everything, Hollywood Casino Columbus has a slight edge over JACK Cleveland Casino. But the final tally is close.
The reasons Hollywood has a slight edge are more slot machines and the entertainment category. But overall, the two casinos offer pretty much the same things from a gambling perspective.
Conclusion: JACK Cleveland Casino vs Hollywood Casino Columbus
The truth is JACK Cleveland Casino and Hollywood Casino Columbus are both good casinos. I recommend visiting the one you're closest to. And if you have the time, play at both casinos.
In addition to slot machines and table games, both casinos also have poker rooms. While there's not much entertainment, and dining is limited, casino players are going to enjoy both of these casinos.