How to Win Slot Machines in 2023 (5 Slots Tips) I want to get something out in the open right at the top of this post about how to win slot machines in 2023:
I don't think there's anything you can do to literally win more frequently on a particular slot machine.
I don't believe you can buy a gadget online that's going to trigger payouts. I don't believe in such a thing as a "hot" or "cold" slot machine. I don't think casinos control your payouts from some hidden control panel.
I just don't buy into any of that slot machine conspiracy nonsense.
If you believe that slot machines are rigged, you're closer to the truth than you know. Every slot machine and every casino game is designed to return less money to gamblers than the amount of money they bet. Slots mean guaranteed profit over time for their operators. They don't need to be intervened on by a shady computer geek in a smoke-filled room.
Consider the popular 50 Lions slot machine by Aristocrat. It has a listed RTP of 94.71%. That means over time players are likely to see a loss of about $5.30 for every $100 they bet. That $5.30 loss is built in to the math of the game. It's why casinos are profitable. There's no way to beat it, not in the conventional sense.
All those caveats aside, I do believe there's such a thing as good strategy for playing slots. Focusing on factors like controlling you bankroll, looking for machines with better value, and squeezing casinos for every dollar you can, it's possible to play slot machines smarter, if not necessarily more profitably.
In this post, I'll share some tips that can help you "win" slot machines in 2023 – so long as you have a very loose definition of what it means to win at slots.
Tip #1 – Avoid Longshot Bets
Most of the really bad odds opportunities in slot machines are available on the newest and most popular games. Gimmicks in slots are great at covering up what's really a long-shot bet.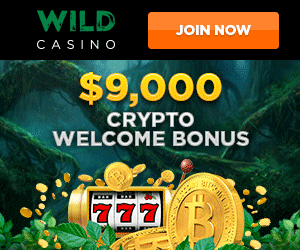 If you chase regular smaller payouts, you'll spend less money.
Sure, the biggest jackpots in slots come from those fat-chance propositions.
But, by not chasing long odds payouts, it'll feel like you're winning more often. A series of regular two-digit payouts sustains your bankroll more than a very-occasional four-figure win.
Stick to standard slot machine strategy and you'll also avoid those wagers you're very unlikely to win.
Tip #2 The simplest games are (almost always) cheaper to play.
Generally, the flashy new games with licensed cinematic-quality audio and video clips and lots of bonuses and progressive payouts have the highest per-spin cost. We've already talked about how these games tend to have really long odds to boot.
Traditional slots with one pay line or maybe three pay lines – games that lack special symbols, scatters, bonus rounds, or side games – these are the ones that have the highest theoretical return to player.
It may seem like casinos don't offer these types of games anymore. They usually do, but they're crowded out by the latest Marvel-affiliated title or brand-new Monopoly slot. Online casinos still host these classics, sometimes called "fruit machines" or "classic slots."
Off-hand, the highest RTP figure I can think of comes from Playtech slots – it's called Ugga Bugga, and it's theoretical RTP is 99.07%. It's a classic style slot game with just three reels and up to ten pay lines. Mega Joker by NetEnt has an RTP of 98.9%, making it another modern slot machine with a high theoretical return percentage. It's also classically styled, with three reels and up to five pay lines.
Compare those RTP figure to Microgaming's Mega Moolah, with tons of pay lines and special side games and bonus symbols. That game's 88% theoretical return percentage is markedly lower than the two games discussed above.
Remember that those figures are theoretical, and your actual return will vary.
Tip #3 – Play the Cheapest Fun Game
Winning more at slot machines doesn't mean pressing a secret button and triggering a jackpot. It means spending less money while still having the same amount of entertainment. The difference between losing $100 an hour at the casino and losing $100 for your entire trip is the difference between enjoying gambling and giving up forever.
Start by playing at the cheapest denomination that you still find entertaining. Machines that let you play for a few cents are probably not a lot of fun, right? The compromise you create for playing penny machines is that you won't lose your shit. Unfortunately, you won't have any big wins either. The other side of that spectrum is equally uncomfortable – playing at $5 per spin may set you up for a really impressive payout, but your bankroll will disappear with a quickness.
I've found that my comfort zone with slots is about $0.50 per spin. When I go to a new casino, I look around until I find a slot that looks fun and lets me bet max for around that $0.50 figure.
How will you find these cheap-enough but still fun-enough games if you prefer online play? Read online reviews. Check out our BetUS casino review for an example of the kind of content you're looking for. Read slot machine player forum posts. Visit online casinos and play free versions. Talk to friends you know who play online slots games. Try everything you can, always looking for that perfect confluence of affordable and entertaining.
Tip #4 – Play Free Slots
Have you ever tried to play free slots to see if that would satisfy your craving?
What about playing a free slot machine from an online casino to see if you'll enjoy playing for real money?
As a guy who writes a lot of slot machine reviews, I find the free slot machine games available on the Internet to be useful.
But I also use them as a recreational slot player. Not only can I play a game to review it without dropping any real cash, but I can also place insanely big bets just to see what it's like or test out an incremental bet strategy in a real-world type setting, again without a real investment.
If you aren't using these casino-sponsored and true-to-life free money slot games as part of your slot strategy, you should. They're out there, they cost you nothing, and they can prepare you for real-money play better than reading a million strategy articles.
Tip #5 – Join the Slot or Loyalty Club
No matter where you play, I can almost guarantee you that you've got access to a rewards club. It may be called the slot club, player's club, rewards club, loyalty club, or something like that. The purpose of it is to reward players in exchange for their bets. It's like a way for the casino operator to say, "Thank you for playing my game that's designed to take your money."
These clubs don't cost anything beyond the betting you're already planning to do. In a land-based casino, your slot play won't be tracked, and you won't be rewarded if you don't join the club and follow the rules. Online slot clubs and rewards clubs also exist – you should join those if you're playing slot games on the Internet.
Every time you get something for free from the guy charging you money to play slots, you're taking away a tiny sliver of his advantage against you. Let's say you sit at a slot machine for two hours and lose $100, but along the way you got a free plate of nachos and two free beers. Technically, you've got to subtract the value of that food and drink from your losses. If you don't join the rewards club, you're not getting that free stuff.
This advice is not meant to line your pockets or make you wealthy. Casino player and slot club promotions are designed to limit the operator's loss but still interest players enough to increase their betting. Not taking advantage of these rewards for your slot play in 2023 is the same as giving the casino extra cash for nothing.
Conclusion
Slots are profitable. They don't take up the bulk of the casino floor because casino owners think they're pretty. These are valuable pieces of gaming technology that keep customers so entertained they don't realize they're playing a game designed to keep some of their money.
This guide is an attempt to give the basics of how to win slot machines. In 2023, lots of gamblers are just beginning to return to their favorite casino spots. Still others are staying home and playing online slot and video poker games. These people aren't all interested in constantly turning a profit. Most of us slot gamblers want to be entertained. Why not do that while spending a little less money along the way?
Forget the stereotypical slot machine advice you've heard over the years. If you want to win more as a slot machine player, concentrate on the common-sense strategy tips in this post. Leave the conspiracy theories and slot machine gadgets to the suckers.