Harley Davidson Slots (Play Free IGT Games at Online Casinos) Harley Davidson slots is a game designed by IGT. It's based on the most famous motorcycle company in the world. The online slot machine uses the Harley Davidson motorcycle shield, biker gear, and examples of Harley Davidson motorcycles as symbols.
Motorcycle enthusiasts are sure to enjoy this slot game. But is there anything that sets this slot machine apart from other options?
This complete review and summary of Harley Davidson slots offers everything you need to know about the game. That includes the best place to play online.
The Harley Davidson Slot Machine Game
You can't find many slot machines aimed at motorcycle enthusiasts. So the game quickly gained a following when IGT released Harley Davidson branded slots. Many players still enjoy Harley Davidson slots. but many people who don't love Harley Davidson motorcycles quickly move on to play other games.
Harley Davidson slots uses five reels and three rows of symbols and offers 30 pay lines. Like most modern slot machines, Harley Davidson slots has wild symbols. And they also has a free spins trigger, multipliers, and a bonus game you can unlock.
The return to player percentage is listed at 96.6%. That's better than the average return of slot machines in land-based casinos. And it's also on par with many slot machines you play in online casinos.
Harley Davidson slots have a unique way to keep you interested in the game. You use a map to track your progress and unlock special features. I've seen this used in some other slots games. But it's always cool to see a new way to track your progress.
The symbols used include motorcycles, a helmet, keys and a keychain, the Harley Davidson Motor Cycles shield, and a jacket with the Harley shield on it. The bonus symbol is a picture of an engine found on a Harley Davidson motorcycle.
On What Devices Can You Play Harley Davidson Slots
Like most slot machines available in online casinos, Harley Davidson slots can be played on computers and on most mobile devices. But also, like most modern online slot machines, the experience is better on bigger screens.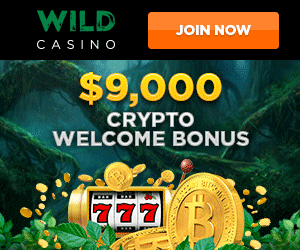 I tried Harley Davidson slots on my laptop and on my mobile phone using an Android operating system. And I had my partner pull it up in his notebook. Of course, the better experience was on my laptop, but the game looked good and played fine on the tablet as well.
You can play the game on a smartphone, but I didn't care much for the experience. Of course, I rarely play slots on my phone. So this might be more personal preference than an actual complaint that matters to you. If you play slots on your phone, you won't have any problem with Harley Davidson slots. But if you're like me, you should play on a device with a larger screen to get the full enjoyment out of this game.
The important thing is that you can play Harley Davidson slots on any device where you play other online slot machine games. In addition, Harley Davidson slots isn't as crowded as some games, so you might even like it better than some other games on your phone.
Harley Davidson Slots Gameplay
When you load the Harley Davidson slots game, the first thing to do is choose how many coins to use in the lower left of the screen. Then you choose the value of coin to use, located to the right of the number of coins. Next, the total amount you're wagering is listed to the right of the coin value. And you can risk from .50 per spin to $50 per spin.
A map symbol is located to the left of the coins position. You can track your progress toward unlocking important features as you play. You earn miles on every spin, which helps you advance on the map. When you get a bonus symbol, you earn one mile, and when you earn 10 miles, you advance to the next spot on the map.
When you get three bonus symbols, a special game is unlocked where you spin a motorcycle wheel to land a prize. The wheel spin bonus round reminds me a little of the Wheel of Fortune slots game.
When you get a bonus symbol on the first, third, and fifth reel at the same time, you unlock the free ride free spins bonus game. You get to pick three prizes from 14 prize boxes in this game.
Harley Davidson Slots Tips and Strategies
Check your progress by clicking on the map symbol in the lower left corner of the screen often. When you click on the map, it shows how close you are to unlocking free ride spins, a bonus trigger boost, a showroom bonus, and other rewards.
If you check your progress often, you can get a good idea how much longer you have to play to reach the next level. Of course, you can't really use a strategy to advance faster on the map, But when you have an idea of how long it takes to move to the next level, it helps you plan ahead.
The prizes are listed in random order when you unlock the free ride free spins game. I pick the same three prizes every time I unlock the game, so I have a smaller chance of getting the same prizes. Of course, it doesn't matter which prizes you pick in the long run. But I prefer to let the random number generator change the order where I pick instead of picking at random myself.
The other strategy I use is making the smallest wager available on all 30 pay lines. I prefer to play for as long as I can instead of shooting for the maximum top prize amount unless a slot machine has a big jackpot.
What I Liked about Harley Davidson Slots
I really like how simple Harley Davidson slots are. The symbols are laid out without the lines between rows and reels found on many slot machines. And it's easy to track the pay lines. When I started playing slots games online, all of the games used a small number of pay lines. Over the years, online slots companies created games with more pay lines. And it quickly got to the point where there was no way to track all of the different lines.
With only 30 pay lines, many slots players will feel like they're missing out. After all, if you're used to playing a modern online slot machine with 243 pay lines, 30 lines don't seem like much. But if you enjoy a simpler slots game with fewer pay lines like I do, Harley Davidson slots is a game you should add to your playlist.
I also like the track that lists your progress in the game. While features like this are designed to keep you playing longer, I like to make progress as I play. I found that I checked my progress often, which helps me play longer because I'm not taking spins as fast as possible.
What I Didn't Like about Harley Davidson Slots
I don't like to bash on slots games, but I think a few things could be better in this game. The first thing the developers could have done to improve the game was use better pictures of Harley Davidson motorcycles.
If the game wasn't branded with the Harley Davidson name, there would be no way to know that the motorcycle symbols were actually Harley Davidsons. With modern computers' graphics and video abilities, it would've been easy to make the motorcycle symbols much better.
I also don't like the helmet symbol that's used in the game. And the keys don't do much for me either. Neither of these symbols adds anything to the game, and it feels lazy to use them. I guess this isn't much of a complaint, but with so many options for online slots players, a game needs to do everything it can to earn my play.
The last thing I don't like about Harley Davidson slots is that you have to advance to level 13 to unlock the first bonus boost. Unfortunately, you have to play a long time to reach level 13, and unless you have a big bankroll, you're likely to run out of money before you get there.
Where to Play the Game Online (Top Casinos)
IGT is one of the oldest names in the casino industry. They have agreements with many land-based and online casinos. In addition, over 200 online casinos offer IGT slots games, so you have plenty of options when you want to play Harley Davidson slots.
Check the availability of all IGT slots in any online casino to see the individual games offered. The following online casinos all offer IGT slots and are trusted places to play Harley Davidson slots online.
BetMGM Casino – The online arm of the famous MGM brand, BetMGM online casino offers a full line of IGT slots games.
888 Casino – One of the oldest and most trusted online gambling brands, 888 Casino offers IGT slot machines.
Unibet Casino – Unibet is another online gambling brand that's been around for a long time, and they have a loyal following. Unibet carries a wide line of IGT slots games.
Golden Nugget Casino –  Golden Nugget has a long history of running land-based casinos, and like MGM, they've added online casino games to their empire. Golden Nugget uses IGT slots in their land-based casinos and in their online casino.
Draft Kings Casino – Draft Kings started as a daily fantasy sports company and have expanded to include casino games and slots.
Conclusion
If you own a Harley Davidson or like the culture, you should play Harley Davidson slots. But if you're just looking for a new slot and aren't a Harley fan, this game adds nothing unique.
The neatest thing about Harley Davidson slots is the semi truck that rumbles through the screen sometimes to change one to four symbols to wild symbols. But once you've seen this a time or two, it doesn't add anything new.