Blazing Sevens Slot Machines (Online Free to Play) Bally's Blazing Sevens slot machines are classics. They've been around forever and still have a huge fanbase. I base that on posts on slot machine forums, search engine traffic, and anecdotal reports from my slots buddies.
There's no rhyme or reason to why some slots stick around while others fall by the wayside. I can't point to any one feature or aspect of Blazing 7s that makes it an evergreen slot. And maybe that's the reason it's so popular – it's as bland and generic as you can get, and that seems to be what it's fans like about it.
I'm not going to spend the entire review knocking the game. I've decided I enjoy playing it, too. While you won't see me listing is as one of my favorite slot games of all time, I find it to be a charming throwback to a simpler time.
Blazing Sevens is also a great palate cleanser when moving between other (probably more advanced) slot games.
Blazing Sevens Slot Machines – The Basics
Blazing Sevens is considered a high-denomination slot. I've seen $1, $2, $5, and $10 games, though I'm sure there are other versions. The most common version in the casinos I frequent is the $1 game.
You start by betting one, two, or three credits. On a $1 Blazing 7s game, that means betting between $1 and $3 per spin.
The Blazing Sevens pay table changes depending on which denomination you choose. For a one credit bet, your max payout is 60 credits. Two credit bettors have a max payout of 700 credits. Bettors who wager three credits per spin have a chance at a progressive top prize.
It gets worse for one-credit bettors – they win nothing for the 7s symbols that lead to the biggest prizes. At one credit, you only win based on groups of bar symbols.
The symbols in the game are very simple – blanks, bars, and 7s. Some of the 7s are blazing, meaning they appear to be "on fire." Those flaming sevens lead max bettors to the progressive payout. If you land three blanks, the game feeds you back a little bit of your original bet. That helps keep players in to chase the bigger jackpots.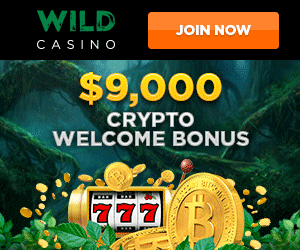 The big draw of the game is that progressive top prize. You win it by placing a three-credit bet and landing three blazing 7s game symbols. Based on YouTube videos of people playing the game, that progressive prize is usually in the thousands of dollars.
I've never seen a really huge jackpot on the game. In fact, it resets to a value of $1,000.
Bally says this game has a 95% average RTP, but you can probably take that figure with a big grain of salt. Your real results will likely be lower or higher than that.
Fixed Jackpot Blazing Sevens
Okay, so not all Blazing 7s slots are progressive. Literally as I was finishing up this review, a buddy of mine emailed me to say, "Hey, you know that there are some non-progressive versions out there, right?"
No, buddy, I didn't. But thanks for messing up my workflow.
The two games aren't that much different. As far as I can tell, the only real difference between the fixed jackpot version of the game and the progressive one is that the top prize is a fixed 5,000 credits.
The fixed jackpot game probably also has better odds. I assume that the average RTP for the fixed version is a bit higher than the numbers for the progressive game, but I can't confirm that.
I know which one I'd prefer to play. Personally, if I saw a fixed jackpot version and a progressive version next to each other on the casino floor, I'd probably pick the fixed jackpot game. Fixed jackpot slots have better (higher) average RTP figures than progressive games pretty much across the board.
But I know that some people prefer to chase progressive prizes. If that's you, there's no reason to try the fixed jackpot Blazing 7s slot game by Bally.
My Blazing Sevens Slot Machine Strategy
My first piece of advice is to only play the game if you can afford to bet max for a significant amount of time. That might mean finding a $1 machine, so you don't burn through your bankroll too fast. Or it might mean not playing the game at all.
Basically, your return on anything less than a three-credit bet is hampered by your lack of access to that big progressive payout. It turns out a decent portion of that 95% average return for this classic slot is locked up in that minimum $1,000 progressive jackpot win.
Next, I recommend that you play for at least an hour. This is a medium volatility slot, and if you just play for a few rounds, you're not getting the full experience. A couple of mixed 7s results isn't going to sustain your bankroll. You need to play long enough to have a shot at a big payout.
Finally, I strongly suggest that you stop playing the game if it isn't fun. Don't push money into Bally's Blazing Sevens just because other people like it. Some slots players will just never like or really understand the appeal of classic games. If you prefer a detailed story line or loads of extra game features, this might not be the title for you.
Where Can I Play Blazing 7s?
Bally's a big company and they have wide distribution in casinos all over the world. I can't speak for casinos outside of the US, but it just feels like I see Blazing Sevens everywhere that I gamble.
I know for sure that I saw the game at Caesars Palace and Wynn Las Vegas during my 2022 trip to Vegas. My buddy who gambles a lot in Atlantic City just verified that he's seen it at Borgata and a few other casinos in AC. It feels like the game is pretty much available coast to coast.
I don't think the game is available in tribal casinos – that would explain why I've never seen it on my gambling trips to Oklahoma or New Mexico. I could be wrong about that. Please leave a comment if you've seen Blazing 7s in a tribal casino.
If you're planning a casino trip soon, it wouldn't hurt to call the casino up and ask them if they have the game. The floor manager no doubt knows the title and can tell you right away if they've got it live on the floor. They'll probably also be able to suggest similar games you might like.
Conclusion
Blazing Sevens is a classic slot that's likely to be around for a few more years. It's nice to see the game ported into new cases and still finding life among the new blood of slots gamblers.
Having said that, I think it has limited appeal. Sure, a select club of slots players obsess over classic style games. But, ultimately, those people are in the minority.
I think Blazing Sevens days are numbered. As slot gamblers focus more on licensed games, skill-based features, and fancy graphics and bonuses, I expect classics like Blazing Sevens to fade into the past.
That's even more reason to try the game out at your local casino. You've got a decent chance of living withing playing distance of Blazing Sevens, one of the last of a dying breed of great slot games.